Storm Watch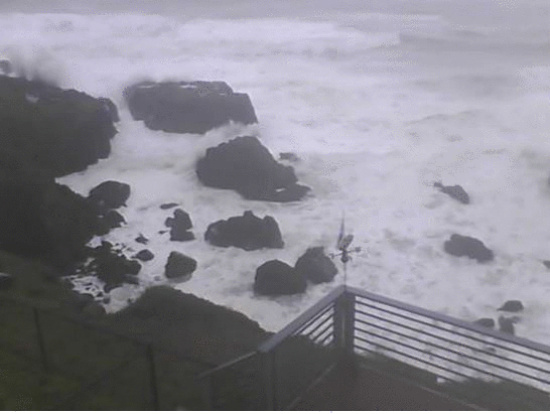 Surf conditions as seen from Shelter Cove.[Courtesy of Sunny Fortuna Cams]
Hopefully, you are all cozy in your homes with a big pot of stew bubbling on the stove and your fingers wrapped around a cup of hot coffee. We hope you aren't huddled over your smart phone trying to keep rain drops from spattering on it!
We'll be using this post to update you on storm damage. Scroll down past the introductory links to get any updates that will effect major roads or large amounts of residents. Please tell us what is going on in your neighborhood and upload any weather related photos in the comment section.
To get the latest information on power outages, go here. Click on the dots for information on each outage.
To get the latest information on roads in Humboldt, go here. For travel that extends outside Humboldt, go here.
To see weather conditions around the county (take a look through area webcams for some pretty stormy views,) go here.