Man and Dog, Maggie, Missing East of Covelo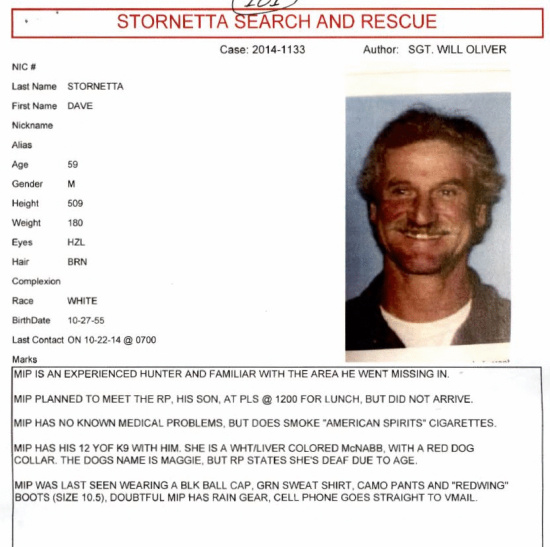 Trinity County Sheriff's Department press release:
Dave Stornetta is missing out of remote Southern Trinity area East of Covelo. We currently have a Search and Rescue Manager and member of our Search and Rescue Team on scene. More resources have been requested for assistance for tomorrow's search.