Trinity Sheriff's Office Headed West on Hwy 3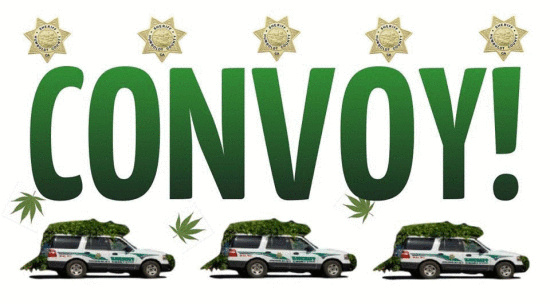 Reportedly, there are approximately ten Trinity County Sheriff's vehicles headed westbound on Highway 3 this morning. The convoy just passed the Fairgrounds in Hayfork about 10 minutes to 8 this morning.
On October 8, a similar convoy was responsible for multiple arrests on a property in Trinity Pines. See photos and press release here.