Dragging Large Bags of Marijuana, Suspects Ran From Trinity County Sheriff's Department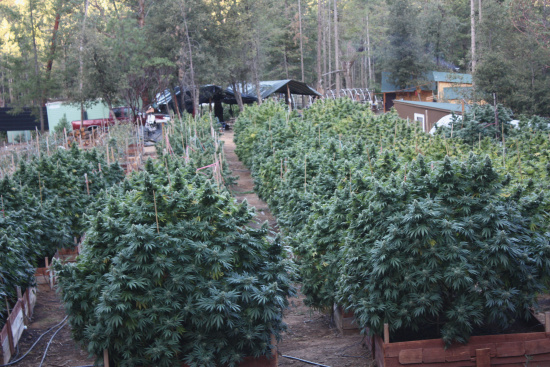 Trinity County Sheriff's Office press release:
On October 9, 2014, Officers with the Trinity County Narcotics Task Force and NSMIT served a search warrant for cultivation of marijuana on private property in the Trinity Pines area of Trinity County. Upon initial entry into the property ten (10) subjects were located in the three large plots of growing marijuana. Four (4) subjects were immediately contacted by Officers and were detained. Six (6) other subjects on the property ran from Officers while carrying and dragging large bags of processed marijuana.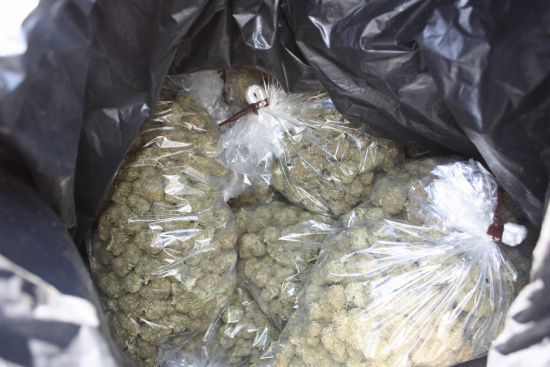 All six (6) subjects who ran from Officers were apprehended and the processed marijuana was recovered. Officers located multiple scales, a firearm, U.S. Currency, approximately 200 pounds of processed marijuana and 265 growing marijuana plants. Due to the size and weight of the marijuana plants extra vehicles were called in to assist with the removal of the marijuana plants. All ten (10) people were arrested and transported to the Trinity County Jail where they were booked and released.

Persons Arrested:

Johnny Vang, DOB: 06/12/1974

AJ Vang, DOB: 06/15/1971

Yee Vang, DOB: 06/15/1978

Chue Vang, DOB: 06/16/1964

Pangdao Yang, DOB: 10/19/1980

Debbie Her, DOB: 09/06/1983

Bao Vue, DOB: 05/18/1992

Neladorn Vue, DOB: 11/11/1993

Gina Chang, DOB: 06/15/1969

Mee Chang, DOB: 06/15/1962

Charges:

11358 HS – Cultivation of Marijuana 11359 HS – Cultivation for Sales

182 PC – Conspiracy to Commit a Crime

Agency's involved:

North State Marijuana Investigation Team (NSMIT) Trinity County Narcotics Task Force