Two SoHum Residents Arrested With Traveling Trim Trailer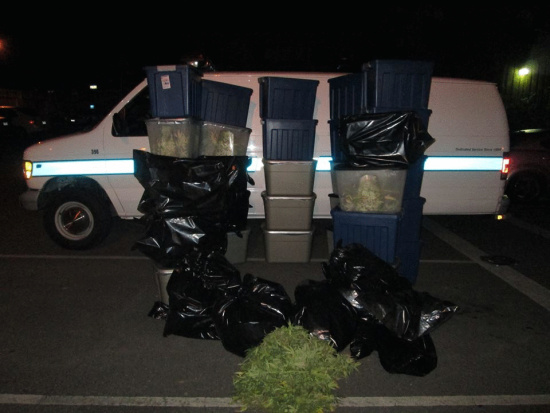 Arcata Press Release:
On 10/14/2014 at about 1:00am, an officer with the Arcata Police Department conducted a traffic stop on a vehicle towing a U-Haul trailer for an equipment violation in the 1300 block of Sunset Ave.

While speaking with the occupants, the officer smelled the strong odor of green marijuana emanating from the U-Haul trailer. During the subsequent search of the trailer, officers located 39 plastic tubs and contractor bags containing an approximate 200 pounds of harvested marijuana. A large amount of money was also located inside the vehicle.

The occupants of the vehicle, Garberville residents Anthony David Wellington (age 34) and Margaret Noel Soucy (age 40) were taken into custody for H&S 11359 – Possession of Marijuana for Sales and H&S 11360 – Transportation and booked into the Humboldt County Correctional Facility.