Rain, Showers, Wet Stuff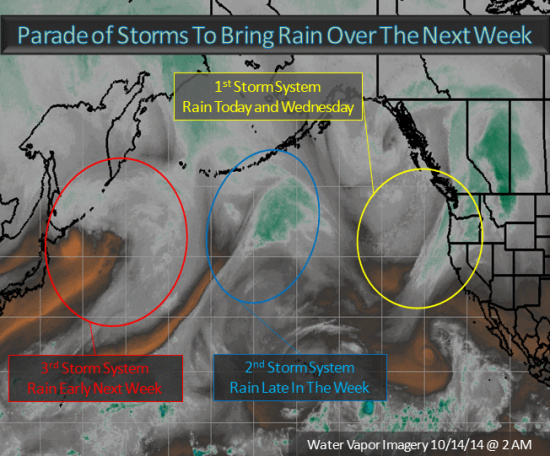 Graphic from the US National Weather Service in Eureka's Facebook page–if you don't follow it, you should.
The US National Weather Service in Eureka is predicting "[b]rief heavy rain is possible today followed by chances for thunderstorms with small hail this evening and tonight. A brief lull in the rain is expected on Thursday before the next storm system arrives late in the week only to be followed by another system early next week."
Most of the rain is predicted after 11 a.m. today so you've got time to rush around, cover the woodpile and dig out the rubber boots. Make sure the kids are wearing rain gear before they head out the door this morning. Might even want to plan steaming, hot stew for dinner. Fall's settling in.
Who's got plans for building a fire, turning up the heater, or at least snuggling up with the dog tonight?