SCSO: Fake DEA Agents Try to Ripoff Growers, 5 Arrests Made
Shasta County Sheriff's Office press release: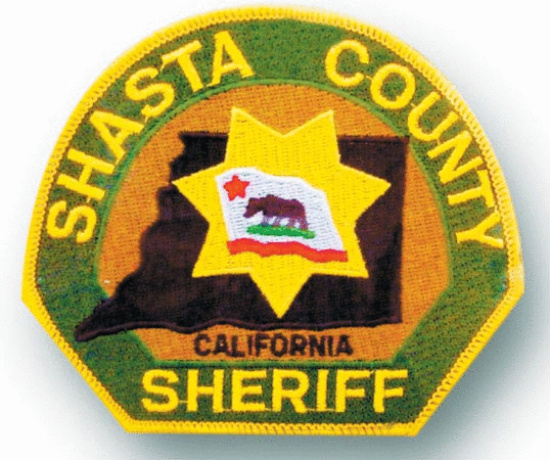 Thursday afternoon at approximately 1539 hours, Shasta County Sheriff's Deputies received a call of shots fired in the area of Iron Mountain Road and Matheson Road just north of Keswick. Deputies arrived in the area and were informed of five subjects in three vehicles who were leaving the area. Deputies were able to stop and detain all three vehicles and all five subjects.

Contact was made with the victims who said the five subjects entered their property through a locked gate by attempting to shoot the lock off and when that failed, by cutting the lock. The five subjects were armed with rifles and approached the victims who were tending a marijuana grow. The suspects told the victims, they were DEA agents and they were under arrest for growing marijuana. The five subjects were wearing clothing with several different law enforcement insignia on them, including several toy badges and a DEA raid jacket. As the subjects approached the victims they were brandishing several weapons and trying to get the victims to turn over their marijuana. During the confrontation several rounds were fired toward the victims. When this occurred the victims retreated into their dwelling and returned with firearms of their own. The suspects retreated to their vehicles and left the area when the victims confronted them.

Inside the three vehicles seven (7) weapons were located. Four (4) rifles, one (1) shotgun, one (1) pistol and one (1) airsoft rifle. The shotgun was later found to have been stolen. Deputies also located methamphetamine in one of the vehicles and three two-way radios that were being used to communicate between the three vehicles. Two of the vehicles were pulling empty trailers. Inside the vehicles deputies located axe's, machetes, tarps and tie downs. During the questioning of the suspects, deputies confirmed they had gone to the property to forcefully take the marijuana plants.

All five suspects were booked into the Shasta County Jail on the above listed charges, with further charges to be filed through the District Attorney.

SUSPECTS:

Wert, Adam, 34 years old from Redding.

Wert, Angela, 33 years old from Lake Tahoe.

Hunter, Nora, 32 years old from Redding.

Vallodon, Sean, 43 years old from Redding.

Howard, George, 51 years old from Redding.