CAMP and Sheriff's Office Eradicate 6,500 Marijuana Plants at Grow Near Benbow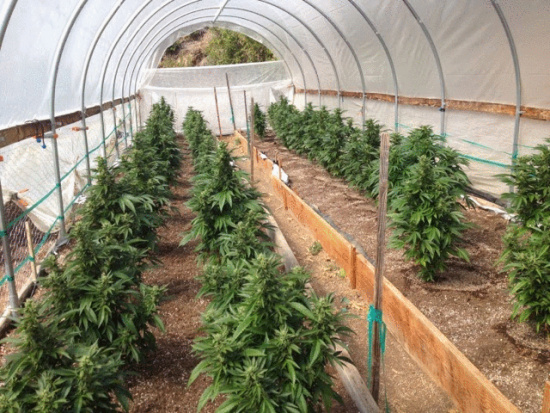 Humboldt County Sheriff's Office press release:
On 09-25-2014, Humboldt County Sheriff's Office deputies assisted by members of the Campaign Against Marijuana Planting (C.A.M.P.) conducted open field marijuana eradication in the Benbow area of Humboldt County. They located six marijuana grow locations, all with the same general area. They eradicated approximately 6,500 marijuana plants. The plants were all approximately 5' to 8' tall and were in the budding stage. Many of the plants were located in temporary greenhouse structures. The deputies also located areas where the hillside had been graded along with piles of trash.

No suspects were located and the investigation is ongoing.

Anyone with information for the Sheriffs Office regarding this case or related criminal activity is encouraged to call the Sheriffs Office at 707-445-7251 or the Sheriffs Office Crime Tip line at 707-268-2539.
PREVIOUS: Convoy!