Five Giant Greenhouses Containing 3,500 Marijuana Plants Discovered on Salmon Creek Road, One Arrested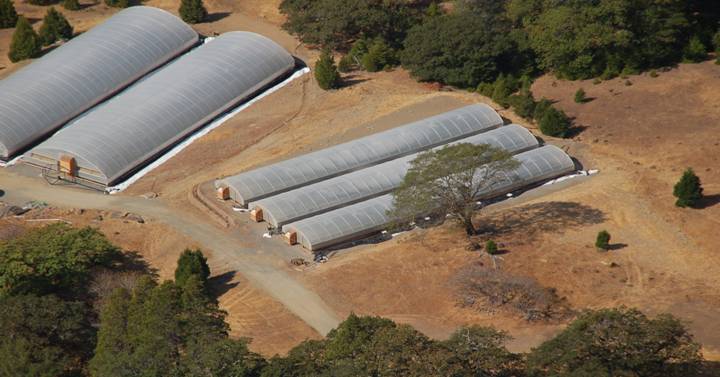 Humboldt County Sheriff's Office press release:
On 9-15-14 at about 0900 hrs. the Humboldt County Sheriff's Office Drug Enforcement Unit served a Humboldt County Superior Court search warrant on a parcel of land on Salmon Creek Road. At that location Deputies located (5) five large greenhouse with growing marijuana. The (2) two larger commercial size greenhouses measure 200 ft. in length by 50 ft. wide. All five of greenhouses contained growing marijuana that later totaled 3,500 plants.

Also, located on the property and later arrested for cultivation of Marijuana and Cultivation for the purposes of sales was a 61 year old male, Joseph Collier. Collier had been living on the property in a travel trailer. Deputies also located and seized over $37,000 in cash that was found in the Collier's travel trailer. During their search, Deputies discovered 283 lbs of processed marijuana buds packaged in one pound oven bags. Collier's last known address was in the Monterey area.

Further investigations into environmental damages on the large grow site were conducted by California Fish and Wildlife, California State Air Quality and the County Building Department.

Anyone with information for the Sheriff's Office regarding this case or related criminal activity is encouraged to call the Sheriff's Office at 707-445-7251 or the Sheriff's Office Crime Tip line at 707-268-2539.