Honeydew and Weott Raids Tied Together, FBI Serves Three Warrants Today in Humboldt County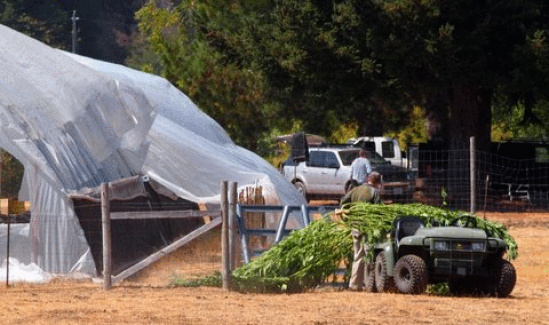 Officers remove marijuana from a greenhouse in the Honeydew area.
According to Lt. George Cavinta of the Humboldt County Sheriff's Drug Task Force, the raids today in Honeydew and near Weott were instigated by the Federal Bureau of Investigation (FBI.) Cavinta said this was a "one day operation." Officers assisting the FBI served three warrants, two to Hindley Road near Honeydew and one to the 2500 block of Newton Road.
Several people were detained during today's operations, Cavinta said, but no one was arrested. "Marijuana and further evidence…were seized," he explained, but all individuals were released. This is "an ongoing Federal investigation," Cavinta stated. No further information will be divulged at this time, he said.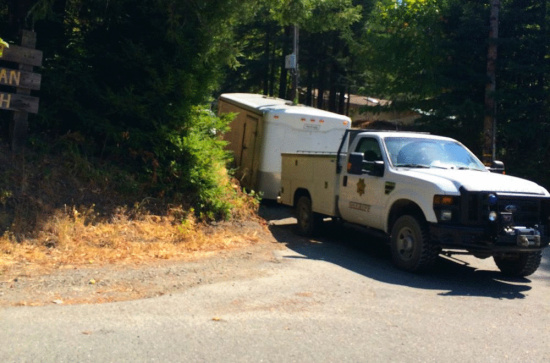 A sheriff's vehicle hauls a trailer full of marijuana from a raided property near Weott.
Previously: