New Study Looks at Opiate Death Rates, Suggests Medical Marijuana May Reduce Fatalities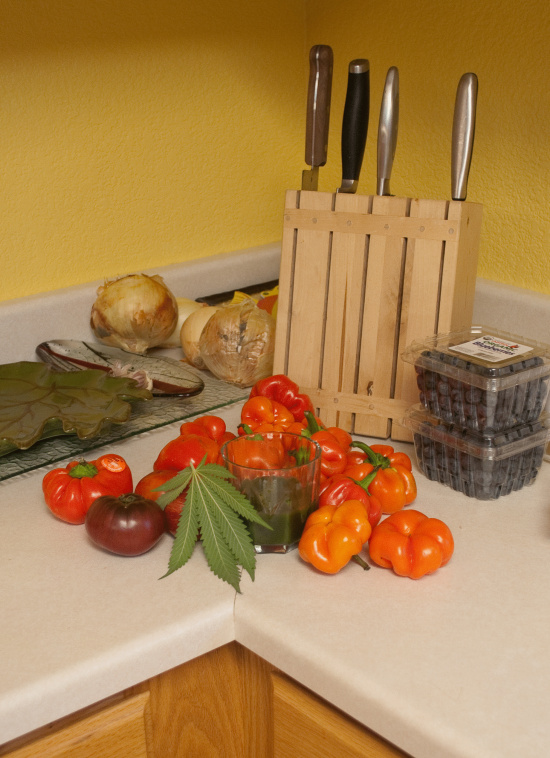 Juice from cannabis leaves prepared by a Humboldt Patient Resource Center's nutritionist. [Photo taken in 2010.]
A new study published in JAMA (The Journal of the American Medical Association) examined overdose rates from opiates. The article's authors discovered a likely correlation between states that had enacted medical marijuana laws and lower than expected rates of opiate overdose deaths.
Study authors, Marcus Bachhuber and Colleen Berry stated in a piece in last Sunday's New York Times,
…we also found that implementation of a medical marijuana law was associated with a 25 percent lower yearly rate of opioid painkiller overdose deaths, on average. In absolute terms, we estimated that states with a medical marijuana law had a total of about 1,700 fewer opioid painkiller overdose deaths in 2010 than would be expected based on trends before the laws were passed.
The study authors caution that this is the first study of its type. They point out, "it is possible that states with and without medical marijuana laws differed over time in important ways that we did not or cannot measure and that could explain, at least in part, our results."
Nonetheless, the implications of this study may impact public health policy and the medical marijuana debate.