Garberville Man Claims to Own Gingerbread Mansion, Police Arrest Him
Ferndale Police Department press release: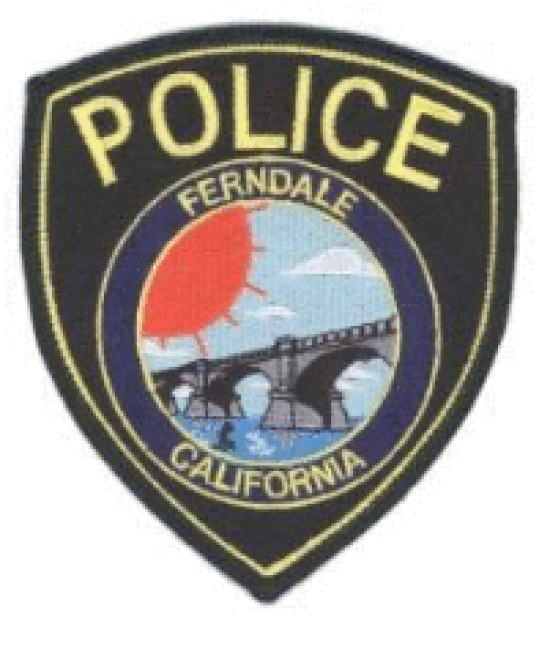 On August 24, 2014 at approximately 1:30 pm, Ferndale police officers responded to the Gingerbread Mansion Bed and Breakfast, 400 Berding Street, regarding a suspicious male acting strangely. Upon the officer's arrival at the Gingerbread Mansion, the Ferndale police Officer contacted Dan Craig Dobbs, 40 years old, Garberville, CA, outside the establishment on the porch.

Dobbs claimed he was a past guest of the Gingerbread Mansion and wanted to rent a room. Dobbs said he entered the bed and breakfast and walked to the third floor in order to look at a room he wanted to rent. Dobbs claimed he had "only" had a sip of wine from a wine bottle located next to the establishment's guest registration log book, on the first floor.

The officer spoke with management and learned Dobbs had actually walked upstairs, entered two separate private hotel rooms. While Dobbs was inside the first private unoccupied hotel room, he stole a bottle of wine from the room and exited the room. Dobbs then immediately walked into another unoccupied private hotel room and opened the sealed bottle of wine. Dobbs exited the second room, walked to the first floor, retrieved a wine glass and returned to the second private hotel room. While inside the hotel room, he began drinking the wine. The wine was valued at approximately 40-50 dollars.

Furthermore, Dobbs claimed to be the owner of the establishment to management and staff. At some point, Dobbs walked into the kitchen area, and without permission, began opening and looking through kitchen drawers and cabinets along with the refrigerator and freezer. During Dobbs' visit, he walked into one of the rooms reserved for staff and began pointing at things within the room and claimed they were stolen from him.

After the officer conducted a full investigation, Dobbs was arrested for burglary. Ultimately Dobbs was transported to the Humboldt County Jail where he was booked for burglary.