Home Invasion in Mendocino County
Mendocino County Sheriff's Office Press Release: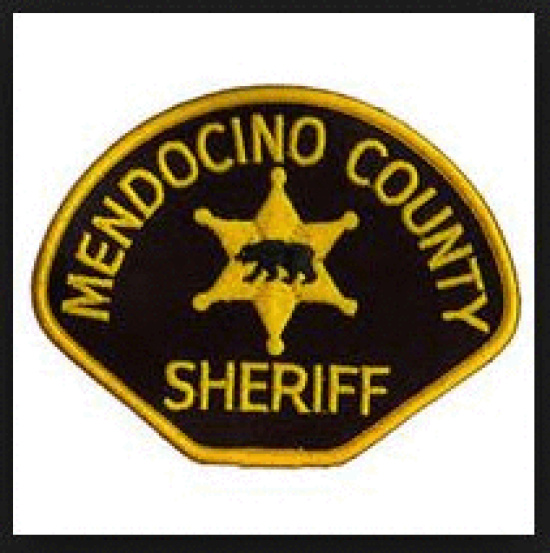 On 08-21-2014 at 6:01 AM, Deputies and Detectives with the Mendocino County Sheriff's Office responded to a residence in the 9100 block of Colony Drive in Redwood Valley, California for a report of a home invasion robbery.

Upon their arrival, Detectives learned that at least two men had entered into the residence through an unlocked bedroom door, at approximately 5:20 AM.

The suspects were dressed in all dark clothing and had their faces concealed. The suspects located the female victim [age 60] inside the bedroom and struck her on the head with a pistol multiple times, causing an injury.

The suspects then bound the female victim's hands and legs while demanding money and marijuana. The female victim struggled and screamed, which got the attention of the male victim who was sleeping in another room.

The male victim [age 62]made his way towards the bedroom where he encountered the two male suspects.

One suspect ordered the male victim to the floor at gunpoint and demanded money and marijuana.

The suspects bound the male victim's hands and legs and left him facedown in a closet.

The two suspects ransacked the residence, taking US currency, a shotgun, and an oval opal ring with 3 small diamonds, which was forcibly removed from the female victim's finger during the incident.

Additional property was stolen from the residence, but later recovered along a roadway in the Redwood Valley area.

After the two suspects left the residence, the female victim was able to call 9-1-1 for law enforcement assistance.

The female victim was transported to a local hospital where she received treatment for a minor head injury.

Mendocino County Sheriff's Detectives did not locate anything at the scene that would indicate the victims were involved in a large scale marijuana growing operation.

Anyone who observed a suspicious vehicle or person(s) in the Redwood Valley area on 08-21-2014 between 3:00 AM and 6:00 PM or anyone who observed a vehicle traveling in the Redwood Valley area throwing items from a moving vehicle between 6:00 AM and 6:30 AM are urged to call the Sheriff's Office tip line at 707-234-2100.

Sheriff's Detectives are continuing investigations into the incident.