Five Detained, None Arrested in 1077-Plant SoHum Bust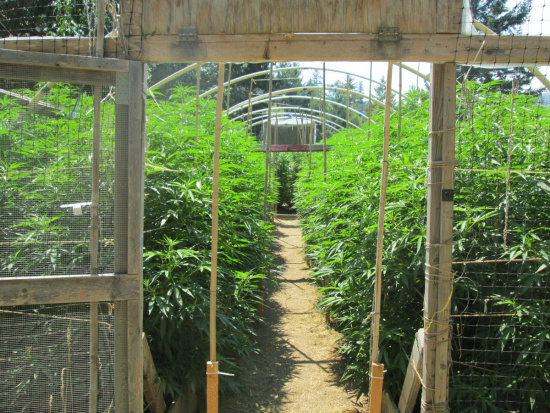 From the Humboldt County Sheriff's Office:
On 08-19-2014, at approximately 11:00 a.m., Humboldt County Sheriff's Office deputies drove to Mahan Road, Garberville and served a Humboldt County Superior Court search warrant. When deputies arrived, they searched the property and located 1077 growing marijuana plants ranging from 8 feet to 15 feet tall. They also located five adults who were all detained and identified.

No arrests were made; however deputies will be submitting the case to the Humboldt County District Attorney's Office and requesting arrest warrants for cultivation and possession for sale of marijuana.

Anyone with information for the Sheriff's Office regarding this case or related criminal activity is encouraged to call the Sheriff's Office at 707-445-7251 or the Sheriff's Office Crime Tip line at 707-268-2539.