Latest Burr Valley Raid pulls in 1,773 Plants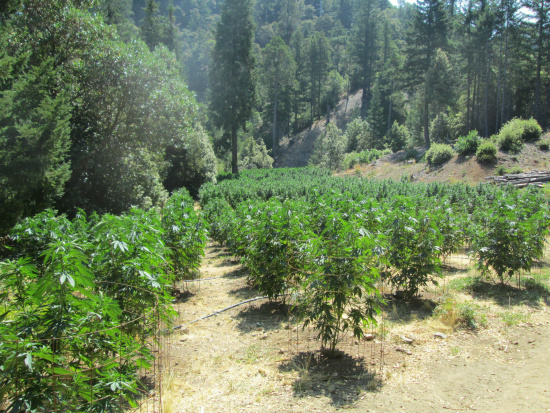 PREVIOUSLY: Sheriff Deputies in Burr Valley Area Again
###
From the Humboldt County Sheriff's Office:
On 08-18-2014, at approximately 10:00 a.m., Humboldt County Sheriff's Deputies served a Humboldt County Superior Court Search Warrant at the end of Burr Valley Road, Dinsmore.

Deputies located five greenhouses and four outdoor marijuana gardens on the parcel containing 1773 growing marijuana plants. The plants ranged in size from 3' to 5' tall. The deputies estimated the marijuana garden could have yielded one pound of marijuana bud per plant or more. The estimated yield of the marijuana plants would have been approximately $1,773,000.00 based upon an estimated wholesale value of Humboldt County Marijuana Bud selling at approximately $1000.00 per pound.

No one was on scene when the deputies arrived and the investigation is continuing to determine who is responsible for the marijuana.

Anyone with information for the Sheriff's Office regarding this case or related criminal activity is encouraged to call the Sheriff's Office at 707-445-7251 or the Sheriff's Office Crime Tip line at 707-268-2539.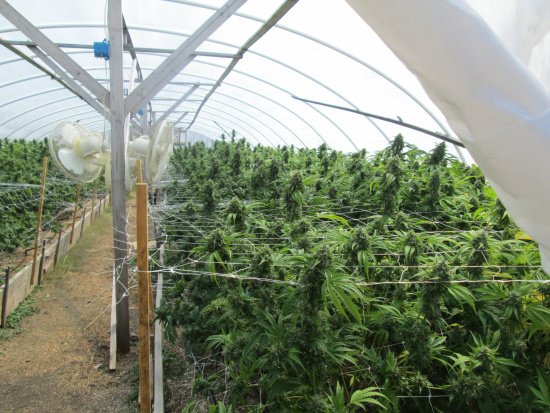 MORE FROM BURR VALLEY THIS YEAR: