Burning Issues:
With fires blazing near Orleans and Leggett, KMUD's Burning Issues on Sunday, 1:30 -3 should be a hot item. Host George Monroe says the show will feature veteran firefighters, Ernie Branscomb and Diana Totten. A third guest, Bob Harris, will join in if possible.
The crew plans to talk about current fire danger and review past fires. Also the entire group will be telling stories about fires that they've been on.
People can call in and share their experiences also.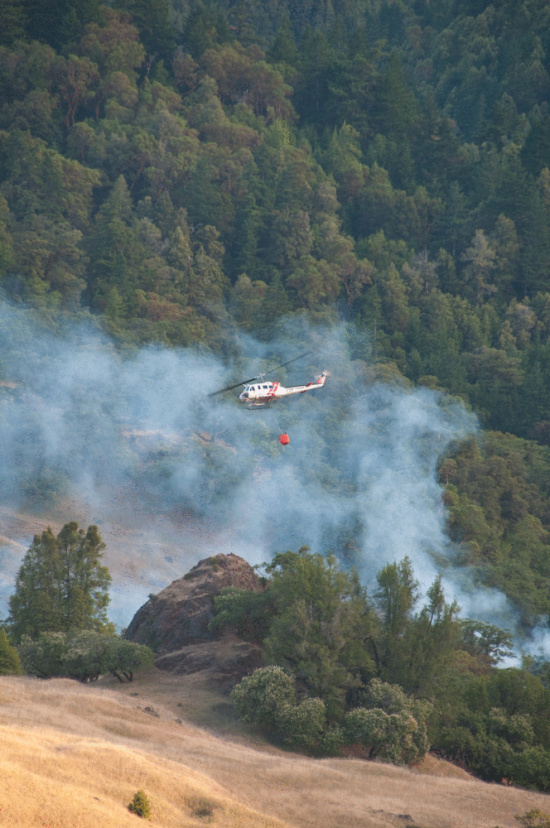 2013 wildland fire in Southern Humboldt.