U-haul Your Own Weed, Officers Cut the Lock on a Truck Full of Pot Plants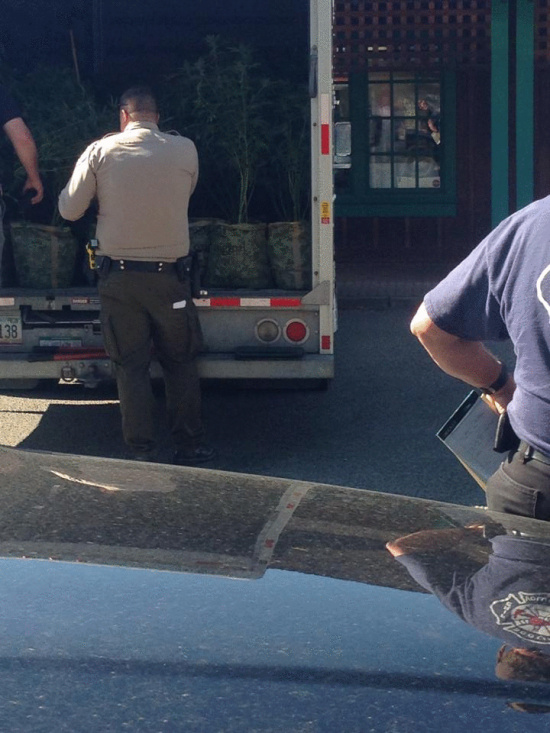 Pot plants fill the interior of a U-haul truck. [Photos provided by a reader .]
Law enforcement officers from the California Highway Patrol and the Humboldt County Sheriff's Office have just cut the lock on what a bystander is calling an abandoned U-haul truck in the parking lot near Hobie's Market in Scotia.
Inside the vehicle is a virtual pot garden.
According to the bystander, the vehicle was parked between the Town of Scotia Company Office and the Palco Pharmacy this morning. A certain smell, familiar to many residents of this county, began to trickle forth.
Someone must have reported the situation, said the bystander. Before 4:30 p.m., officers showed up and began the process of opening the vehicle.
We'll update with more information as soon as we receive it.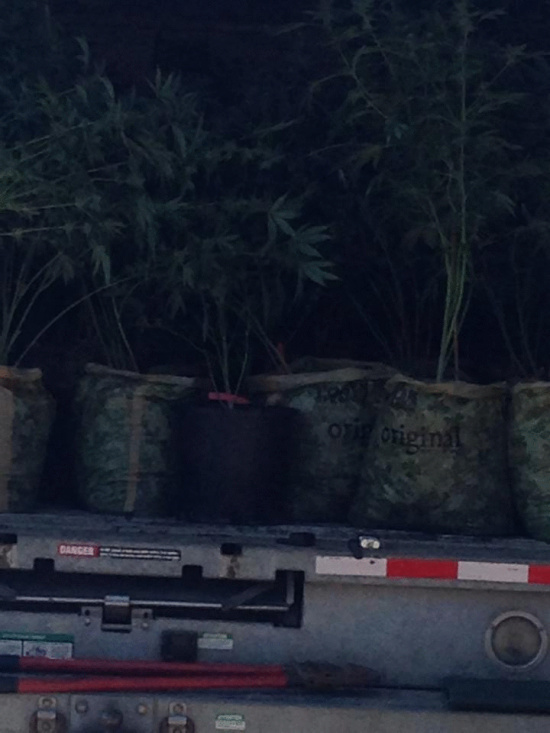 Close look at the plants.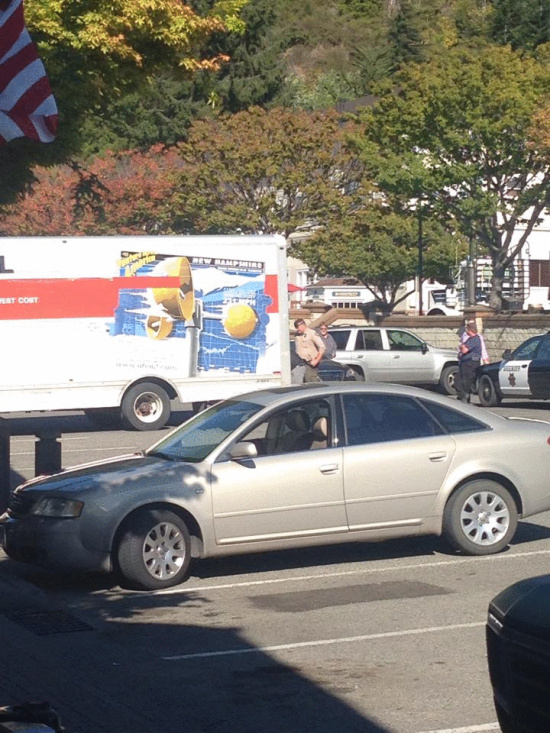 Officers cut the lock.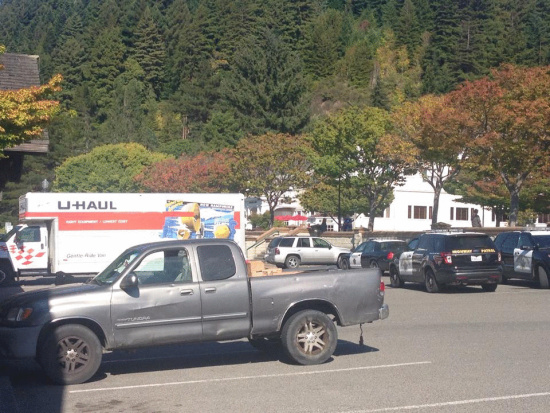 CHP vehicles parked behind the U-haul.