Evacuation Orders for Some Areas of the Lodge Fire Rescinded
Some residents near the Lodge Fire in Mendocino County which has grown to 10,000 acres and is still only 40% contained are breathing a little easier tonight. Cal Fire has downgraded the evacuation orders for Camp Seabow, Bowman Ranch, Hunt Ranch, Tan Oak Park, Elk Ridge and Mad Creek. These areas are now only under evacuation warnings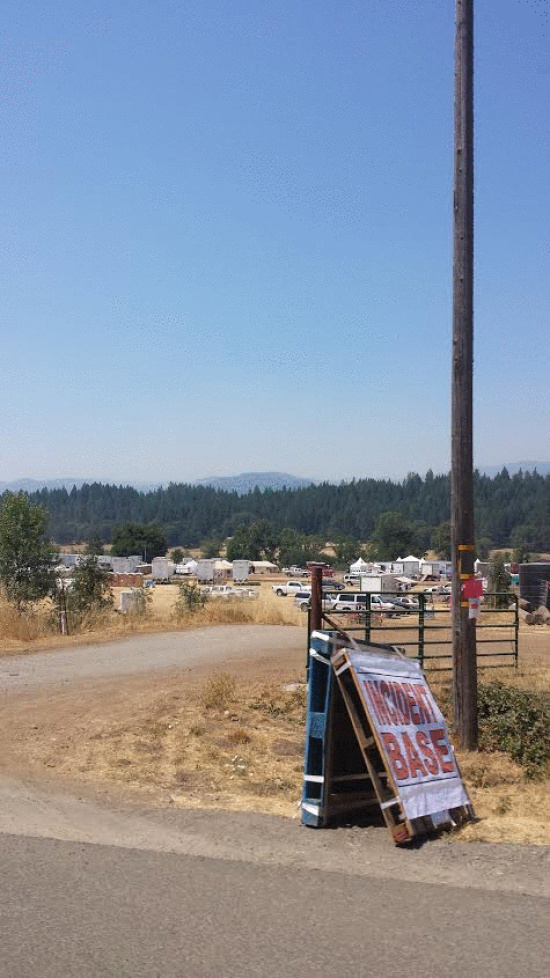 Nonetheless, 58 structures are still considered threatened. Some areas are still under evacuation orders. This includes the area south of Hwy 101 between Leggett and Cummings–The Hermitage, Big Bend and Camp St. Michael.
"We will continue to evaluate the need for the evacuation order as the incident progresses," stated a Cal Fire press release.
There are two community meetings on Tuesday. One in Leggett at 12 p.m. at the school and the other in Laytonville at 2 p.m. at Harwood Hall.
Incident Base north of Laytonville [Photo provided by a reader.]