Lodge Complex Expands Overnight/Firefighters Battling High Temperatures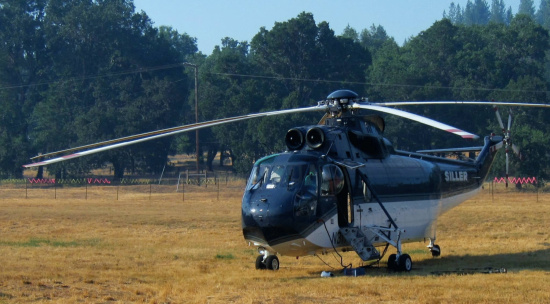 Helicopter at Black Oak Ranch where fire crews are camping while fighting the Lodge fire. [All photos by David Jeffreys.]
The Lodge Complex, a series of lightning caused fires west of Laytonville devoured another 100 acres last night, according to Cal Fire spokesperson Julie Cooley. "Fire is burning in heavy timber," she said. "Firefighters are challenged working in steep rugged terrain, with difficult access in the remote Elkhorn Ridge Wilderness area." The Complex which started early Wednesday has now devoured 650 acres. 515 personnel are combating the blaze in temperatures expected to go into the high 90's again today.
Cooley explained that "[d]ry fuel conditions, above normal temperatures and low daytime relative humidity will continue to be a challenge for firefighters." No structures are threatened but the incident is only 5% contained.
"Firefighters," she said, "will continue to pursue aggressive air and ground strategies" and multiple agencies are assisting in fighting the incident. Laytonville Fire, the Bureau of Land Management, the California Department of Corrections and Rehabilitation and the California National Guard are all working with Cal Fire to contain the flames.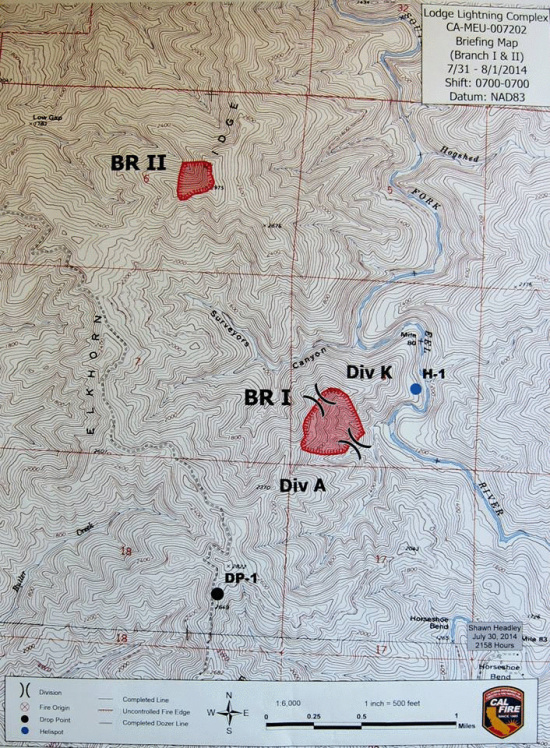 Map on the wall of the incident command post.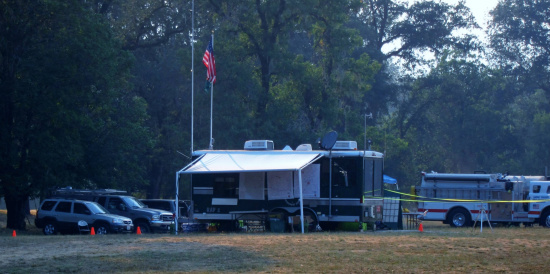 Incident command trailer at Black Oak Ranch.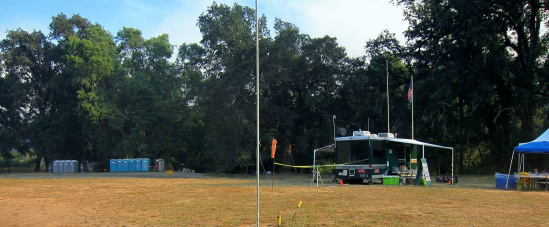 Porta potties lined up ready for the fire crews.

Fire crews getting some much needed shade time.