Fire Believed to Be From a Homeless Encampment Burned Near Garberville Today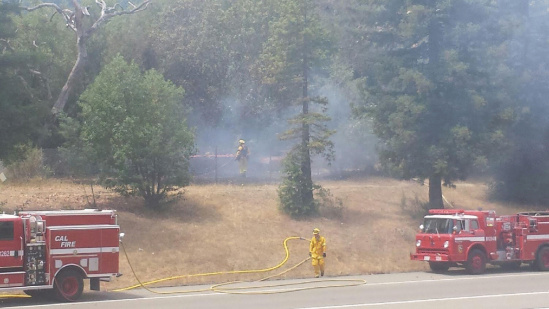 Firefighters finish mopping up a fire behind the old Garberville School. [Photo by Shanda Centeno]
According to Cal Fire Captain John Jones, a fire started around noon near Garberville today. Jones said that the cause of the fire is still under investigation but there are indications that a unattended cooking fire from a homeless encampment started the incident.
The fire which began south of the new College of the Redwoods campus on the outskirts of town burned about a 1/4 acre before being totally controlled around 1 p.m. Two hand crews totaling approximately 30 people were provided by the California Department of Corrections. Garberville Volunteer Fire Department sent an engine and Cal Fire sent three with their crews and one battalion chief.
The site had multiple vehicles which, Jones said, had probably been broken down there for many years. More photos of the incident by photographer Kim Sallaway can be seen here.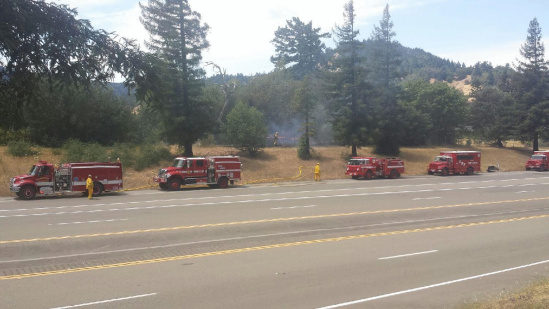 A line of fire vehicles stretch along Hwy 101 by Garberville in response to a fire attributed to a homeless camp. [Photo by Shanda Centeno.]