[FOUND!] Arcata Runaway Last Seen Wednesday in Eureka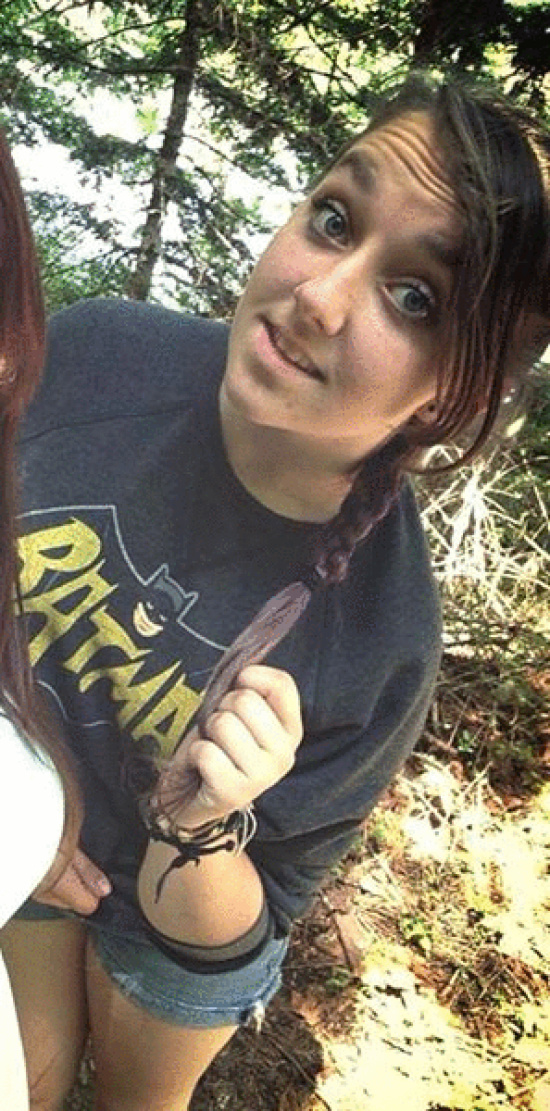 Shelbie Gaethle on Memorial Day
UPDATE 4:15 p.m.: Shelbie Gaethle has been located and is home with her mother. A Lost Coast Outpost reader got a message to her mom. "It was your people who helped me find her," explained Brandee Jones, Shelbie's mom.
Thank you to everyone who helped!
###
Original post:An 16-year-old girl has been reported as a runaway to the Arcata Police Department. Shelbie Marie Gaethle, 5'9″, blue eyes, with hair which is fading from a dark purple dye to her natural blond went to classes at Arcata High School on Monday but didn't return home afterwards. At the time, she was wearing a mossy oak camo sweatshirt, blue jeans and DC tennis shoes.
She was reportedly seen in the Eureka area on Wednesday.
If you have seen Gaethle, please contact the Arcata Police Department at 707 822-2428.