Man Allegedly Tries to Run Over Ex Near Scene of April Homicide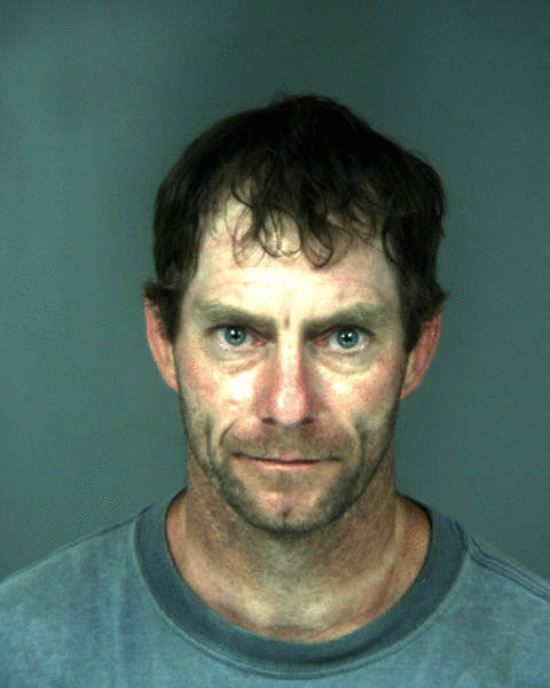 According to Sgt. Kerry Ireland of the Humboldt County Sheriff's Office, Thomas Glenn Smith (age 42) was arrested yesterday afternoon on Connick Creek Road for attempting to strike his ex girlfriend with his white Toyota pickup and for making terrorist threats towards her.
Smith was a resident of the trailer on Connick Creek Road burned last month in an alleged attempt to conceal the shooting death of Zachery Chapman. Benjamin Carter and his wife, Melinda, were both arrested in connection with the homicide. (See Carter's story here.)
Smith's ex girlfriend claims that yesterday he attempted to run her down with his vehicle not far from the site of the burned trailer. She was able to call law enforcement and Smith fled the scene. Smith was arrested later in the afternoon. Sgt. Ireland stated that the two alleged crimes were not related.
One year ago this week, Smith was arrested for carrying a concealed weapon and driving on a suspended license. This last Friday, May 23, he was a defendant in a Garberville courtroom but, as of this time, we've been unable to determine what charges he faced there.
Previously: