[UPDATED w/Information About Arrest–Found at Residence of Former SoHum Woman] Homicide Suspect Ben Carter Arrested in Arizona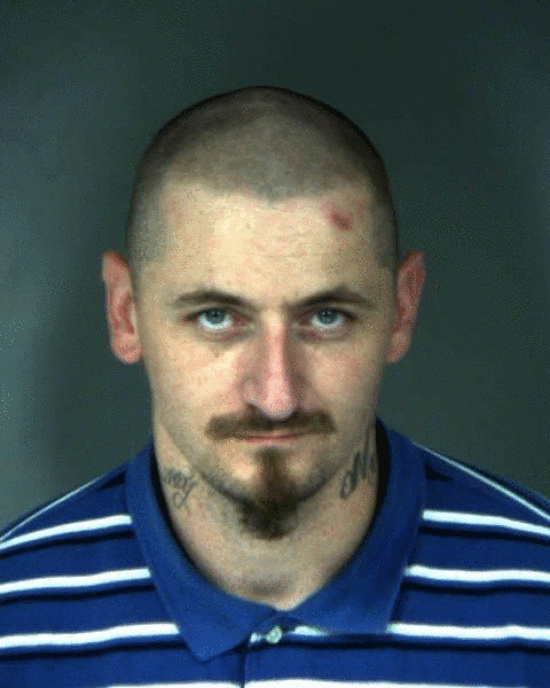 UPDATE 10:21 a.m.: Yesterday, around 5 p.m., Benjamin Carter, suspect in the April 16 shooting death of Zachery Chapman, was arrested in Arizona. According to Lake Havasu City Police Sgt. Troy Stirling, the US Marshal's office contacted his agency with information that Benjamin Carter, a fugitive from Humboldt, might be in his area. Stirling said, "They had some locations that he may be hiding out."
The locations, Stirling said, were put under surveillance by law enforcement "to see if they saw any movement." While one of the residences was under scrutiny, law enforcement saw Benjamin Carter exiting the home.
Carter was arrested without incident. "He was caught pretty much off guard," Stirling said. "He knew it was up."
Carter was taken into custody after leaving the home of former Southern Humboldt resident, Sunny Harvey (age 39). Law enforcement obtained a search warrant for her residence and marijuana was located during the search. She was charged with a misdemeanor in connection with the marijuana.
Finding Carter in Arizona "just took a little time and patience," Stirling said.
###
Original Post: According to the Times Standard, Benjamin Jasper Carter (33) wanted in connection with the death of Zachery Chapman April 16 was arrested in Arizona yesterday and is awaiting extradition back here.
Carter who contacted the Lost Coast Outpost May 2 while on the run from law enforcement claimed that he had shot Chapman in self-defense. He also claimed that his wife, Melinda Carter, who was arrested on arson and accessory to homicide charges had "stood off shocked" and had not participated in any of the attempts to cleanup the homicide scene. Carter claimed he planned to eventually surrender to law enforcement but did not plan to do so immediately.
Carter was considered armed and dangerous and has a $1.25 million arrest warrant bail.
We'll be updating this story as soon as we have more information.
Previously: