Guided Tours at the Southern Humboldt Community Park, Thursday, May 15th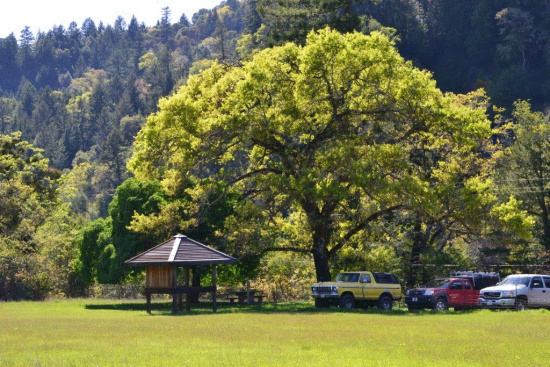 Press Release:
The Southern Humboldt Community Park is hosting guided tours of the Park on Thursday, May 15th starting at 5:00 pm. The tour will give community members the opportunity to experience, on the ground, the vision of the rezoned Park. Participants will visit proposed public activity spaces such as sports fields, the community commons, celebration grove and a specialty area. Participants will also walk through areas that will remain in agriculture, and will promote habitat and restoration.

The walks will begin at begin at 5 pm. The starting point is the Barn near the main entrance. After the walk refreshments and discussion will take place at the Barn. Maps, diagrams and a project description will be posted for viewing. See you there!