Coast Guard Airlifts Student With Head Injury off HSU Research Vessel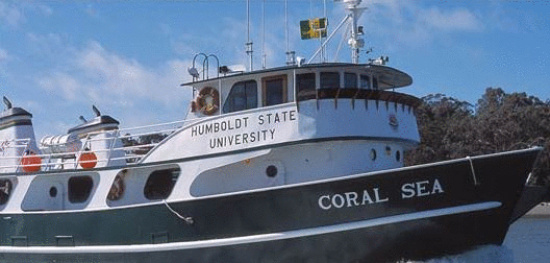 A photo of the R.V. Coral Sea from Humboldt State University's Marine Laboratory web page.
According to Petty Officer Casey Judd of the Coast Guard, a crew member an HSU student was airlifted off the Coral Sea with a head injury this afternoon.
Judd said the Humboldt State University research and teaching vessel was five miles offshore when the Coast Guard received a request for help at 2:45 this afternoon. A four person crew responded with a helicopter to the scene by 3:34 p.m. A rescue swimmer lowered to the deck of the vessel and prepared the patient to be hoisted to the aircraft. The patient was quickly brought on board the helicopter and by 4:11 p.m. was safely at St. Joseph's Hospital in Eureka.
Thanks to the Coast Guard team for their quick response and best wishes to the injured student.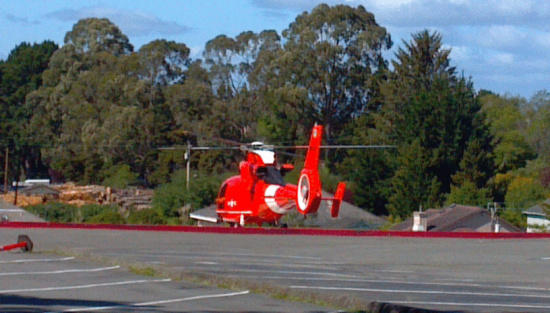 Coast Guard helicopter lands near St. Joseph's Hospital in order to bring injured to student in for treatment. [Photo provided by Mark Phillips.]