Four Arrested in Fortuna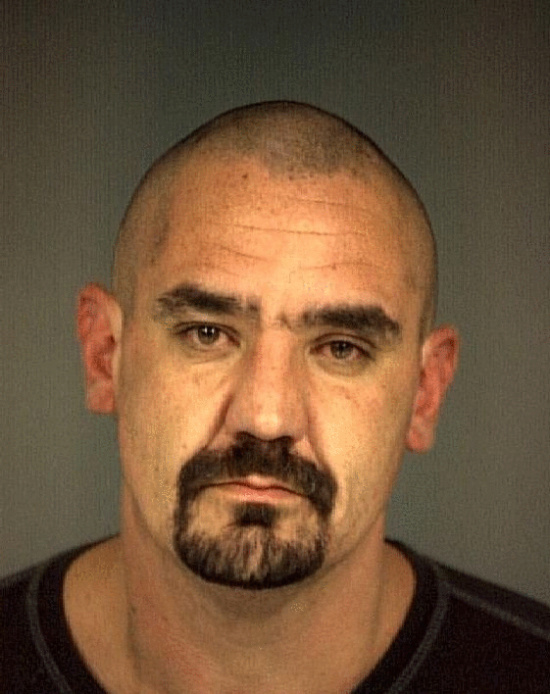 Sorden, Brown, McCain Pictured Left to Right. No photo of Shelton provided.
Fortuna Police Department Press Release:
On March 29th 2014 at approximately 8:39 PM, officers responded to a residence located in the 300 block of North Fortuna Boulevard for the report of a verbal argument. Upon arrival officer's contacted Mark Shelton, William Richard Brown and Michael Sorden at the residence. Moments later the property owner Marcus McCain showed up on a Harley motorcycle. McCain was found to be on probation for narcotics related offenses, a search of his person was conducted resulting in an officer locating a bindle of suspected methamphetamine in close proximity to McCain.

A probation search was then conducted on McCain's residence. Officers additionally located approximately 4 grams of suspected methamphetamine, drug paraphernalia, a tazer, stolen property and forged and altered checks. The checks located were documented as stolen to the Fortuna Police Department approximately two weeks prior, the victim reported that several of the checks had been fraudulently issued.

Marcus McCain was charged with HS 11377(a)- possess controlled substance, HS 11366.5- maintain drug house, CVC 14601.1- driving on suspended license, PC 1203.2- probation violation

Michael Sorden was charged with PC 148- resisting arrest, PC 148.9-false identification to police officer, PC 22610 possess a tazer by a felon, PC 3056 parole violation

Mark Shelton was charged with HS 11377(a)- possess controlled substance

William Richard Brown was charged with PC 496- possess stolen property, PC 470- forgery

All four subjects were transported and booked to the Humboldt County Jail.