Cold Case: Missing Humboldt Man Last Seen in Trinity County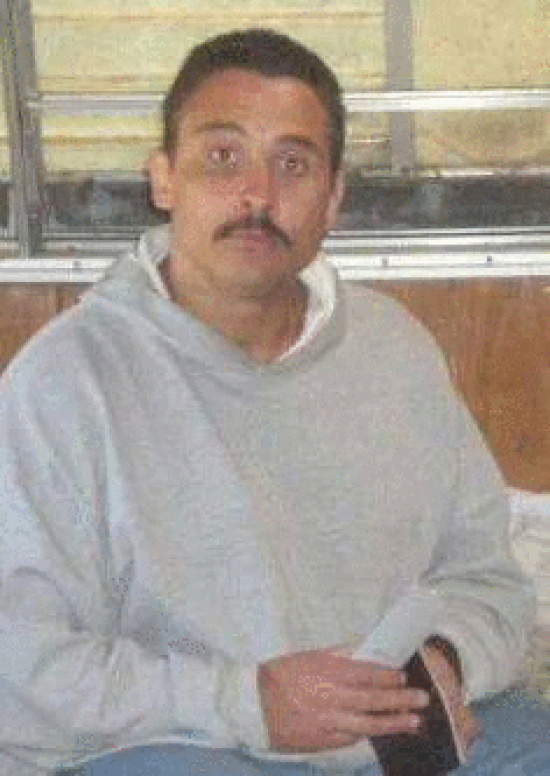 "August 23, 2008 was the last time I talked to my brother," explained Misty Taylor. Her sibling, Louie Robert Taylor (see photo right,) went missing near Zenia just over the Humboldt County border in southern Trinity County soon thereafter.
"I talked to him every single day," Misty recalled. The family reported him missing August 29, 2008. According to this Redwood Times story, Louie Taylor's wife, Lawanda Parks "told investigators Taylor had walked away from their home in southern Trinity County on August 24 after an argument."
Louie Taylor, formerly of Humboldt, is described as being between 5'9″ and 5'11" weighing about 200 pounds, with brown hair and brown eyes. He was aged 39 at the time of his disappearance.
He has multiple tattoo's on his upper body. Some of the most distinctive are a tattoo of a noose encircling his neck and both wrists marked with his wife' nickname, LuLu.
The Trinity County Journal reported that Louie Taylor had just gotten married and moved from Garberville in Humboldt County to the Zenia area.
"I need this out there," Misty Taylor said, "so the detectives can get some help cause they don't have anything."
If you have any information regarding Louie Taylor's disappearance please call the Trinity County Sheriff's Office at: (530) 623-2611.