Slide Blocked Briceland Thorne Rd. Last Night
Marty Messenger of the Humboldt County Road Works wrote that last night a slide blocked the westbound lane of the Briceland Thorne Road a half mile west of the Ettersburg Junction. The slide was reported at approximately 12:30 and was cleared by 1:20 a.m.
Thanks, road crews, for working in the rain so we can get where we're going.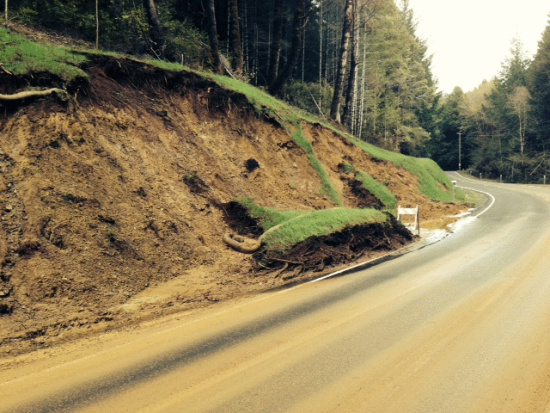 Updated with photo from Marty Messenger at 4:51 p.m.