[UPDATE–Road Open] Kings Peak Rd. Closed Due to Large Slide
According to a Cheryl Antony of the Shelter Cove Fire Department, a "large slide" has closed part of Kings Peak Road. Antony says that some residents in the Kaluna Cliff area are unable to leave.
Just as we were ready to post, Marty Messenger of County Roads called and said that the slide is 1.5 miles north of Shelter Cove Road and he is on his way. At this point he hasn't seen the slide and doesn't have an assessment of how long it will take to clear the road.
Until we get an update, the latest information can be found here.
UPDATE 2:18 p.m.:
Marty Messenger just sent the photo below of his crew clearing the Kings Peak Road. He wrote, "We just removed the slide blocking K.P. Rd. (1.7 miles north of S. Cove Rd) @ 2:10pm. This picture was taken after we removed 1/2 the debris from the roadway."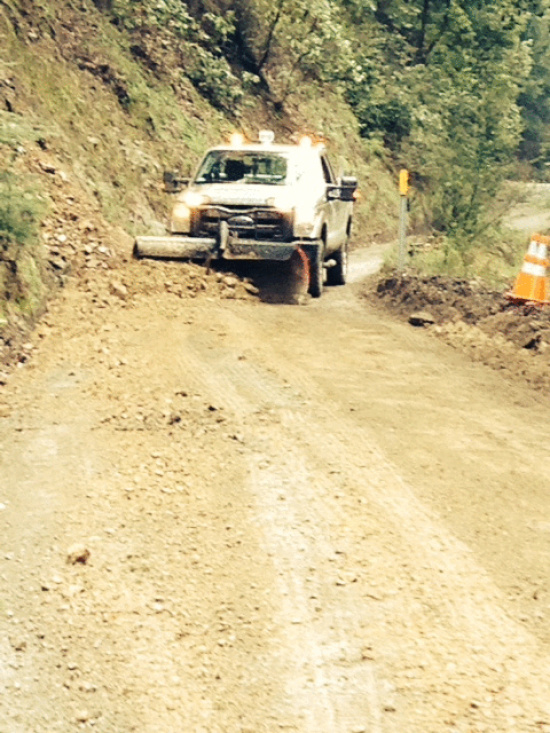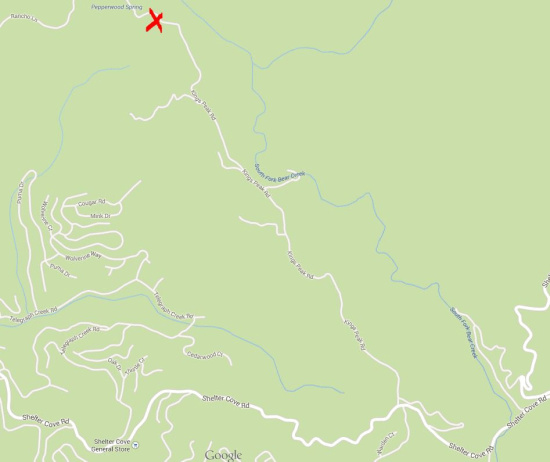 The red x marks the approximate area of the slide. (Graphic snipped from Google Maps.)