Oops! Signs of Nervousness Lead Deputies to $60,000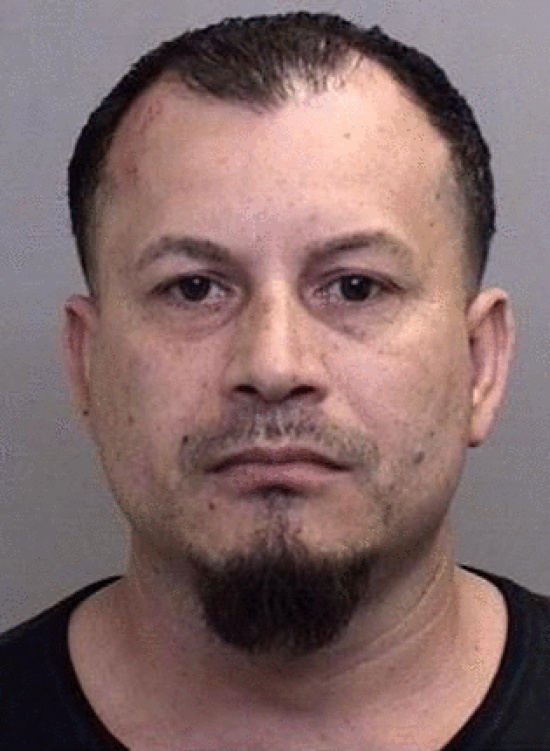 Mendocino County Sheriff's Office Press Release:
On 03/13/2014 at approximately 11:00 am, Deputies from the Mendocino County Sheriff's Office were on routine patrol in the 900 Block of E. School Way in Redwood Valley, Ca., when they observed a blue Chevrolet pickup traveling east bound that had an expired registration sticker on it (Nov. 2013), in violation of 4000(a) of the California Vehicle Code.
Deputies conducted a traffic stop and contacted the driver who identified himself as Tony Morfin. As Deputies spoke to Morfin they could see that his hands were shaking and he was acting very nervous. Deputies could also smell the odor of marijuana coming from the cab of the pick up truck. Deputies conducted a search of the truck and located a glass pipe used for smoking methamphetamine, along with a small amount of methamphetamine and a small amount of marijuana bud.
As Deputies continued the search they located a back pack behind the pick up seat that contained approximately $60,000 in U.S. currency in misc. denominations. In a lock box in the bed of the truck Deputies located an additional 2-3 pounds of processed bud marijuana that was packaged for sale.
Morfin was arrested and while attempting to handcuff him he resisted arrest by pulling away. Morfin was secured and handcuffed without further incident. He was transported and booked into the Mendocino County Jail on the above listed charges and his bail was set at $20,000 dollars.