Earthquake! Big One!
US Weather Service says 7.0 Earthquake and no threat of a tsunami. Other sources say 6.1. See screen grab below for area of quake.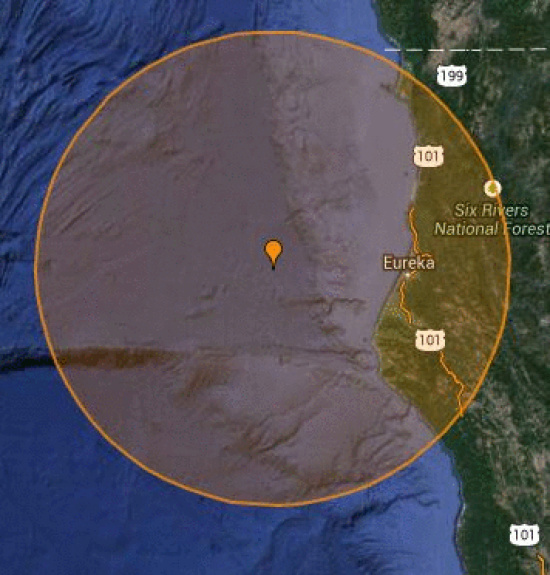 UPDATE 10:41 p.m.:
This site shows the series of earthquakes that has rolled through Humboldt County.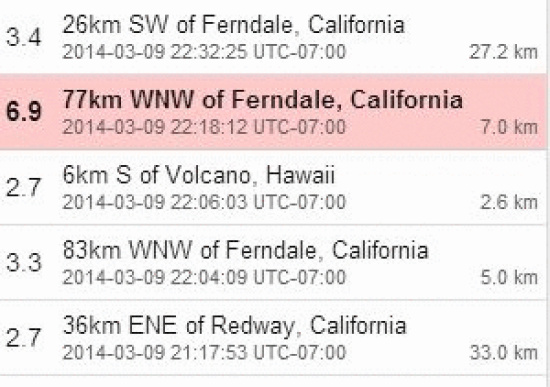 UPDATE 11:03 p.m.:
Now said to be a 6.88. See here.
UPDATE 11:42 p.m.: Ferndale Enterprise is reporting no damage from the quake.