Leggett: .72 Inches of Rain in the One Hour Today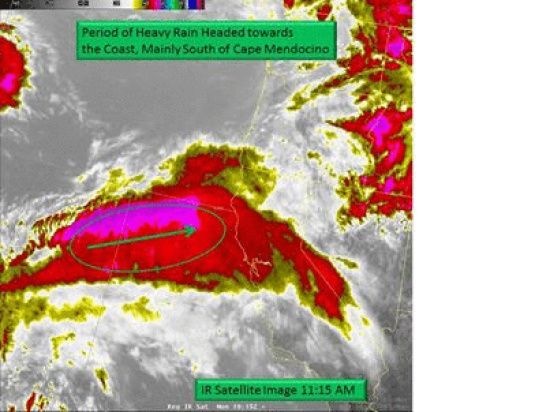 Graphic from the US National Weather Services Facebook page earlier today showing heavy rain headed south of Cape Mendocino.
The US National Weather Service out of Eureka is reporting very heavy rains in Northern Mendocino. Leggett just had .72 inches in one hour!
Surprisingly, the CHP dispatch site is not showing any accidents in the area. However, if you must be on the road drive carefully.
Please let us know if you are experiencing extreme rain.