(UPDATED) Five Hour Standoff in Old Town Ends With Arrest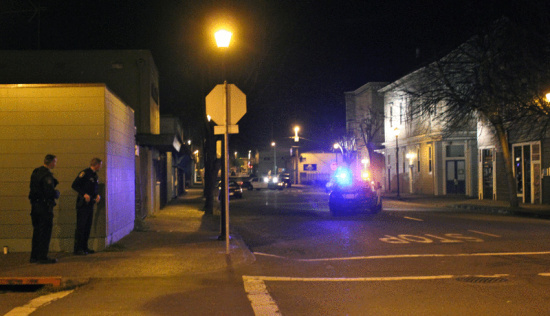 UPDATE, 10:31 a.m.: The NCJ's Thad Greenson has some good info on last night's incident. Allegedly, 26-year-old Old Town resident David Geter fired from the back window of his Second and C streets residence to people he was arguing with on the street. Officers were eventually able to peacefully coax the suspect out of his home before 2 a.m. He was then arrested and taken to Humboldt County jail.
More info here.
# # #
Original post: According to Channel 3 News (click link for their video), Eureka Police responded to an apartment building on C Street in Old Town around 9 p.m. last night. The building was surrounded and people warned away from the area. The standoff was resolved just before 2 a.m. with the man's arrest.
We'll update with more information as it comes in.