Rat Poison Kills More Than Rats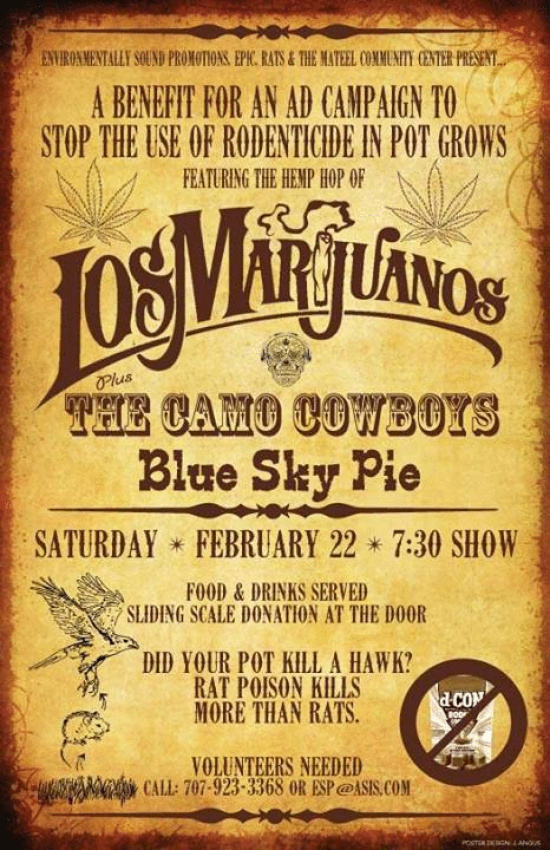 The Camo Cowboys, Los Marjuanos and Blue Sky Pie will all be playing at this Saturday's benefit to raise money for an anti-rodenticide ad campaign.
Rodenticides have contributed to the death of wildlife such as fishers and hawks. Local activists have worked to remove these kinds of products from local businesses. Now environmental groups are raising money to alert more people to the associated dangers.