Explosion at Honey Oil Lab Leads to Arrest in Laytonville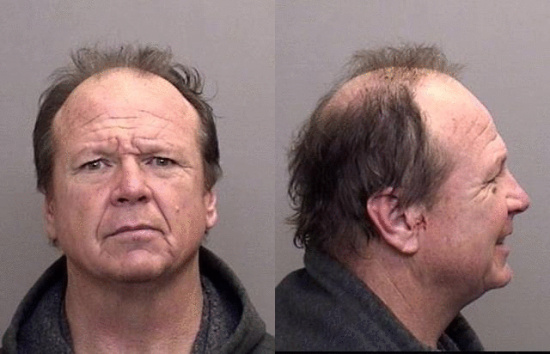 Mendocino County Sheriff Press Release:
On 02-07-2014 at about 10:00 AM Deputies from the Mendocino County Sheriff's Office were dispatched to contact a landlord regarding an explosion that had occurred at his rental home located in the 700 block of Branscomb Road in Laytonville, California.

Upon contacting the landlord it was learned that on 02-03-2014, at about 3:00 AM, some of the tenants on the property reported that a small explosion was heard coming from a room occupied by William Corley. According to the landlord, no damage was reported to the residence as a result of the explosion.

On 02-07-2014 Deputies responded to the residence at which time they contacted Corley in his rented bedroom space.

During the contact Deputies located a honey oil lab (fueled with a butane power source), thirty-three small marijuana plants, three methamphetamine smoking pipes, five pounds of process marijuana and one hundred fourteen grams of processed honey oil.

During the investigation Deputies learned the honey oil in the room had caused a small explosion on 02-03-2014 because of a lack of proper ventilation during the cooking process.

Deputies found no damage to the residence and none of the other tenants appeared to have suffered any injuries as result of the explosion.

Corley was placed under arrest for 11379.6 H&S (manufacture of hash oil), 11358 H&S (cultivation of marijuana) and 11364 H&S (possession of drug paraphernalia). Corley was transported to the Mendocino County Jail where he was to be held in lieu of $50,000.00 bail.