Man Saved from Cliff Near Garberville in Early Morning Rescue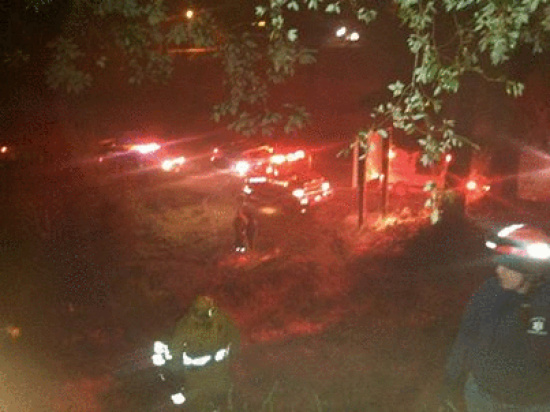 Man over cliff brings emergency crews out to work in the early hours this morning near Garberville. (Photo from the Facebook page of Southern Humboldt Technical Rescue.)
Around 4:15 this morning, a man was reported as having fallen off a bank near Garberville just north of the Sprowl Creek exit sign. Kent Scown, fire chief for the Garberville Fire Protection District said that the initial call indicated that the man was 50 to 70 feet over the edge though it was later determined that the man was only about 20 feet over the side.
First at scene, Scown said, was CHP. Then, Garberville Fire, Southern Humboldt Technical Rescue (SHTR), Cal Fire and Garberville fire.
Calfire hooked up a line, then SHTR hooked up a secondary line. Then crew members loaded the victim into a Stokes Litter (basically a basket that people can be strapped into.) The man was brought up the hill safely. An ambulance took him to Gerald Phelps Community Hospital with what appeared to be minor injuries.