To Catch a Bike Thief…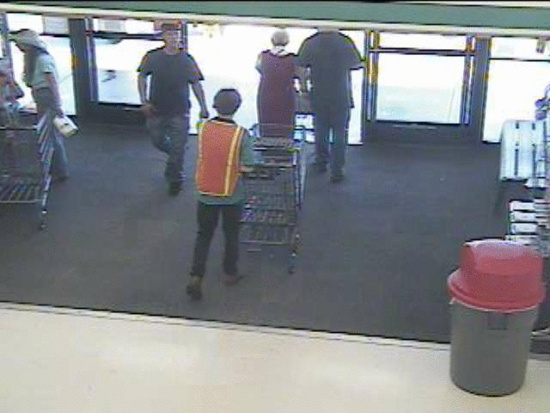 Hey, Humboldt, can you catch a bike thief? Share the post on Facebook and email. Even if you don't have information yourself, somebody you know might.
Eureka Police Dept. Press Release:
On September 9th, 2013, at about 1628 hours, a male subject stole a bike from the Eureka Mall, located on West Harris Street, in Eureka. The bike was a red Schwinn men's 18 speed mountain bike. The stolen bike was left in the bike rack in front of a store by the 14 year old owner. Video surveillance captured the theft.

Several minutes after the victim left his bike in the bike rack, a male subject riding another bike, rode past the bike rack. The suspect turned around and parked his bike next to the victim's bike in the bike rack. The suspect walked into the front door of the business, stayed in the store for about a minute without conducting any business, and then exited the store. The suspect went straight to the bike rack and rode off on the victim's bike.

The suspect is described as a white male, in his 20's, about 5'8", medium build, clean shaven with short hair. The suspect was wearing a maroon ball cap on backwards, a black t-shirt and blue jeans.

The Eureka Police Department is requesting media outlets post the attached pictures of the suspect. The Eureka Police Department is also requesting that any person with information as to who the suspect is and where the bike can be located, contact Senior Detective Ron Harpham at the below phone number or email address.

Detective Ronald B Harpham

604 C Street, Eureka, Ca 95501

707-441-4305 rharpham@ci.eureka.ca.gov

Tuesday through Friday 0630 hours to 1700 hours
The Detective's address was inadvertently cut off in an earlier posting.