Antonia Lamb Passes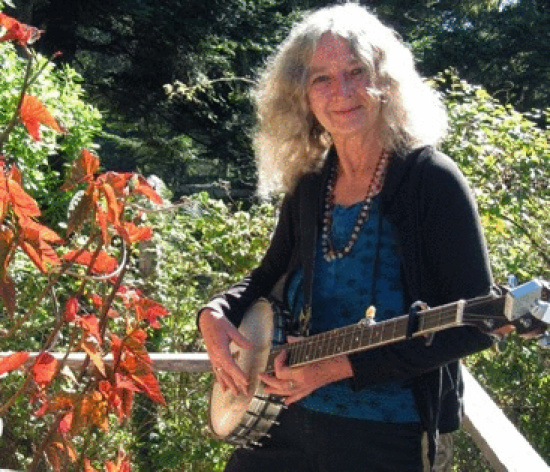 Antonia Lamb (from her website) holding one of her banjos.
Antonia Lamb, a Mendocino resident who was deeply connected to the Southern Humboldt community, passed away on September 9th at her home in Mendocino. Lamb, who was a musician as well as a KMUD radio host and an astrological advisor, was beloved by many.
According to this Facebook post, her brother, Bill Blick, wrote on the MCNlistserv,
Each one of you has been a part of her life and your loss is personal and significant. Your connection to her was part of the fabric of life. I hope Antonia will inspire you to repair and continue that fabric of life.

We are planning a celebration of her life at the Caspar Community Center, Saturday October 19.