Willits Neighborhood Erupts Into Rock Throwing Mob After Stabbing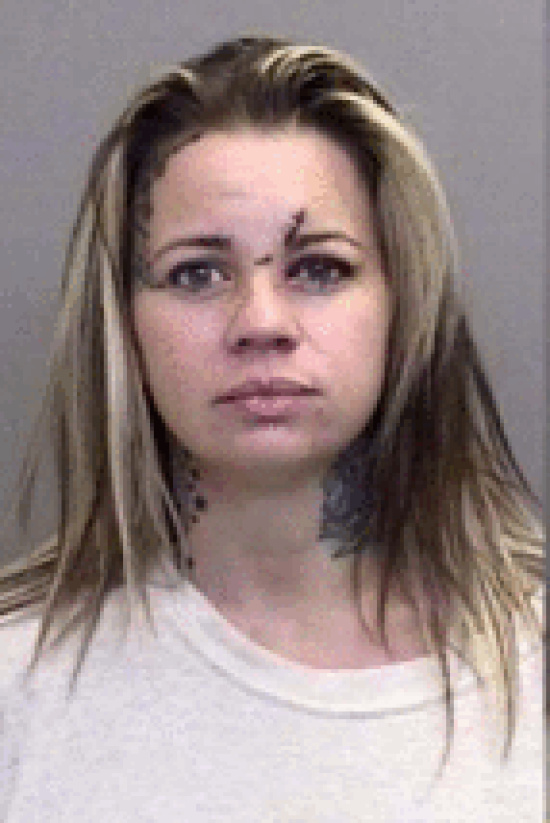 Mendocino Co. Sheriff's Dept. Press Release:
On 8-30-13 at approximately 10:40 PM, Deputies from the Mendocino County Sheriff's Office responded to the Creekside Cabins, 29801 N. Hwy 101 in Willits to investigate a reported assault.

Thirty-six year-old Veronica Hamilton told Deputies that she had argued with a neighboring couple. As she focused on the argument with the couple, another female she described as blonde and heavy-set, punched her from the side. Deputies were unable to locate the female suspect at that time.

Approximately two hours later Deputies were again dispatched the Creekside Cabins. It had been reported that a woman had been stabbed in the chest by Veronica Hamilton. As the Deputies pulled into the trailer park, they heard shattering glass and found Veronica Hamilton hiding in her trailer as multiple individuals shattered every window on her trailer. Hamilton was secured in a patrol car and the female stabbing victim was contacted in a nearby cabin.

Twenty-five year-old Jennifer Divine told Deputies she fought with Hamilton and was then stabbed in the chest by her. There was a four inch long, one inch deep wound to her left chest area.

Two neighbors who attempted to break up the fight were also injured by Hamilton's knife. A thirty year-old female had a small cut to her left bicep area. A twenty-one year-old man suffered a significant laceration to his right forearm. He and Jennifer Divine were transported to Howard Hospital for treatment. None of the injuries sustained in this incident were considered to be life threatening.

Hamilton was arrested and lodged into the Mendocino County Jail for assault with a deadly weapon. Additional charges are under review for other involved parties in this incident for misdemeanor battery and vandalism. Veronica Hamilton's bail is set at $30,000.00.