Woman Held Captive in Tent–Assaulted by Ex-Boyfriend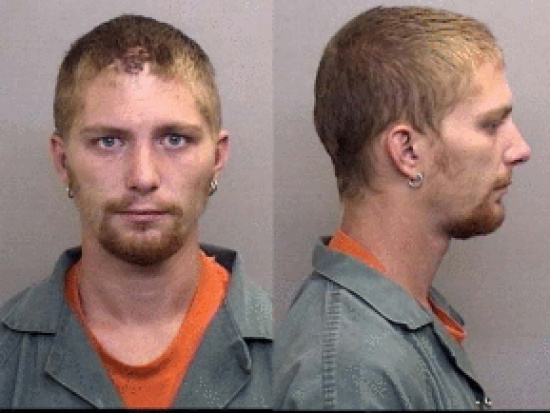 Mendocino Co. Sheriff's Office Press Release:
On 08/25/13 at approximately 0030 hours Mendocino County Sheriff's Deputies were dispatched to an assault victim who was at the Ukiah Valley Medical Center.

The victim reported her ex-boyfriend, Joshua Roberts, held her captive in a tent during the evening hours of 08/24/13. The tent had been located in a vacant field near the 300 block of Ford Road.

During the incident Roberts bit, punched and slapped the victim several times over a four hour period. During the same time Roberts sexually assaulted the victim.

The victim was able to leave the tent briefly however Roberts chased her down on foot and dragged her back to the tent by her hair. The victim was later able to escape after Roberts fell asleep.

The victim sustained numerous bite marks, lacerations, abrasions and bruises during the physical assault.

Deputies responded to the tent where Roberts was found asleep. Roberts was arrested and physically resisted with Deputies several times prior to being booked into the Mendocino County Jail.

Roberts was ultimately booked into the Mendocino County Jail on the listed charges to be held in lieu of $50,000.00 bail.