'Huge' Fire at Scotia Power Plant [UPDATED]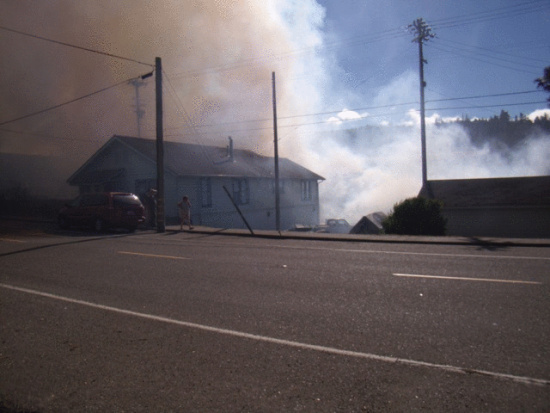 There is a fire at the Scotia Power Plant. Local resident, Lisa Baney who provided these photos, reported that the fire is "huge." She writes, "It started on the fuel pile and has spread to the nearby property of a couple of the houses. I tried to get close to the houses but I couldn't breathe and the ash was killing my eyes."
LoCO will update as soon as possible.
UPDATE 5:13 P.M.: Rio Dell and Scotia have responded according to Baney. Scanner traffic indicates there is a helicopter on the way.
UPDATE 5:44 P.M.: Photo immediately below was provided by anonymous Marty Sanchez and shows the fire. Below that are aircraft photos from Lisa Baney. (Thank you to the contributors who provide these informative photos.)
UPDATE 5:54 P.M.: According to Lisa Baney, the helicopter left at 5:48 P.M.
UPDATE 6:14 P.M.: The fire is now under control.
UPDATE 7 P.M.: According to Lisa Baney, "That helicopter guy is my total hero… . Really, it was like the cavalry was coming to town. Everyone on my street cheered him when he showed up. But–how surreal to see it dropping in town. VERY scary… ."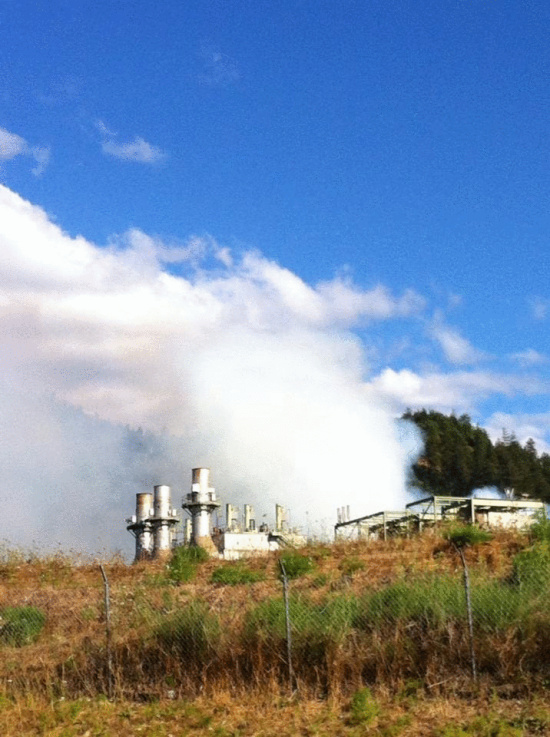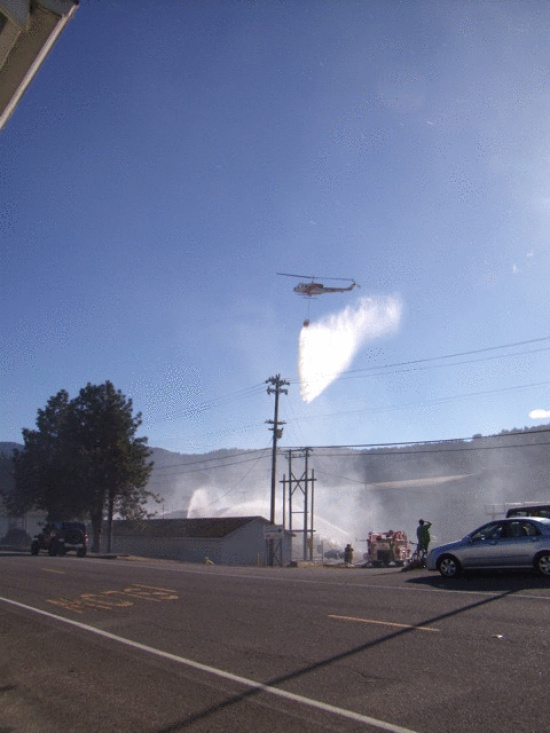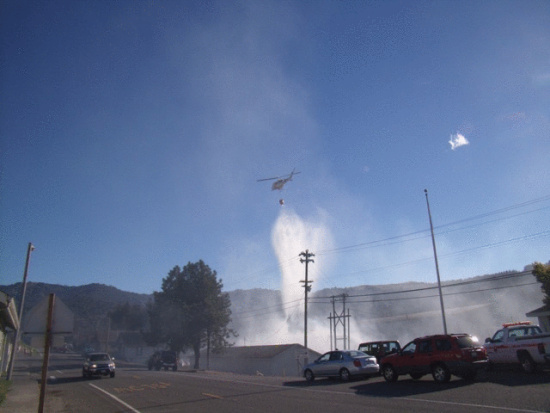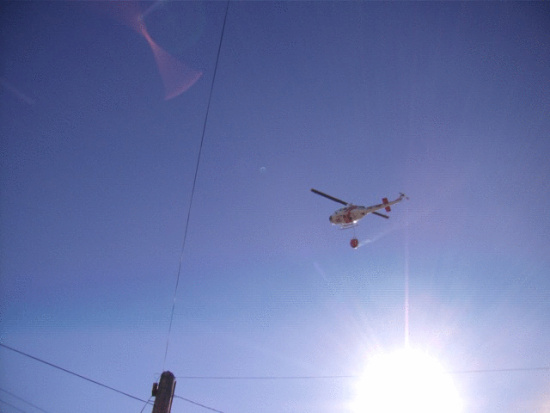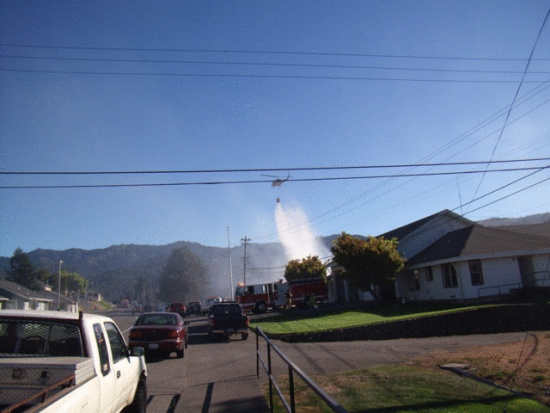 Photos from original post below: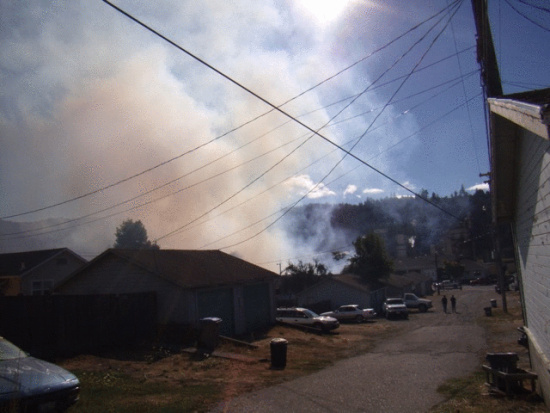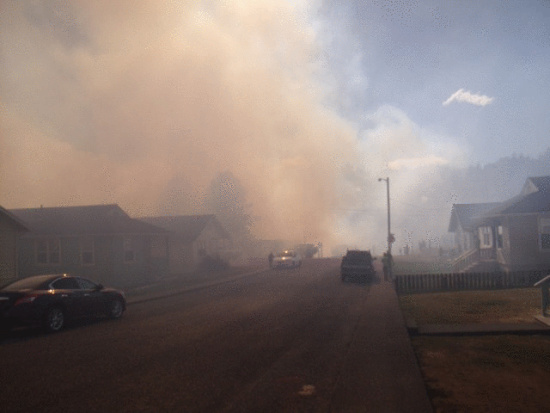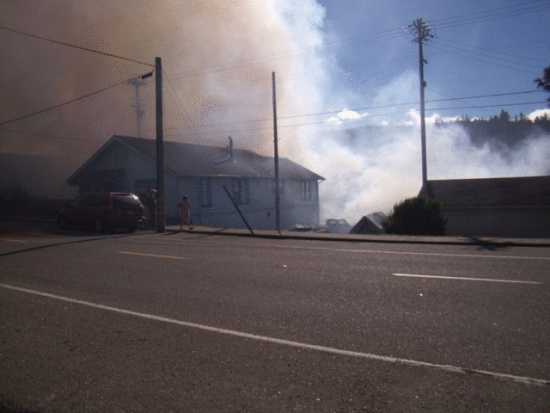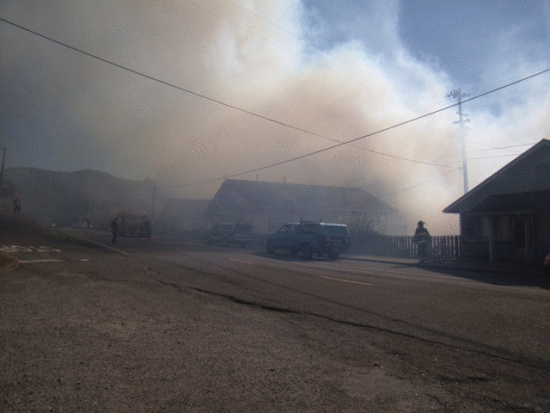 This photo shows firetrucks and firemen responding. A home is in danger.