Fruitland Ridge Vegetation Fire [PHOTOS–EVEN MORE PHOTOS]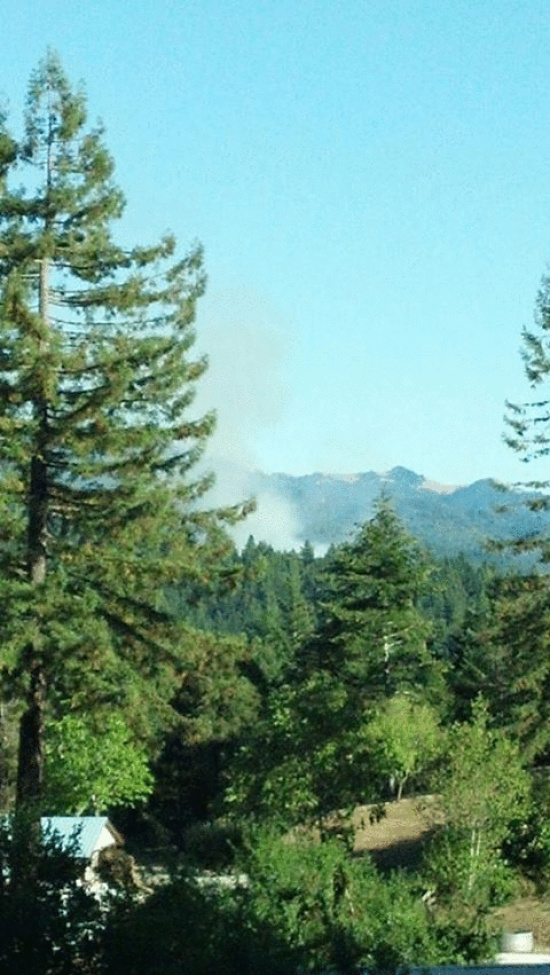 (Photo by April Moore)
UPDATE 7:20 P.M.: A good overview photo shared by a friend.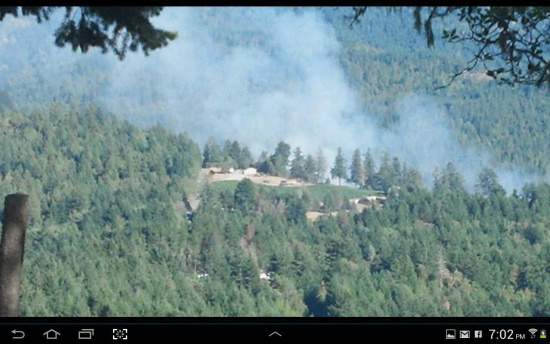 UPDATE 7:15 P.M.: More photos– these from Eugene Womack.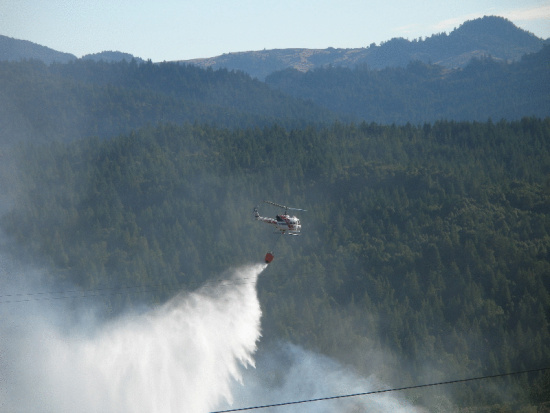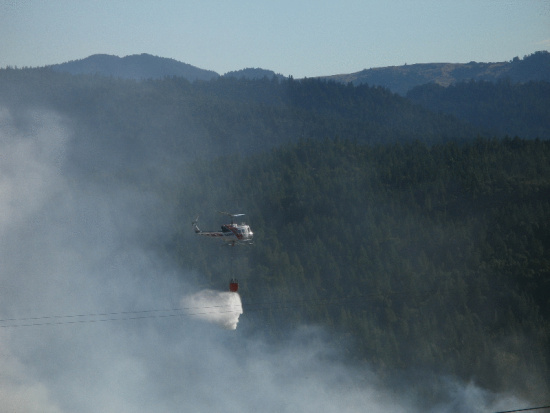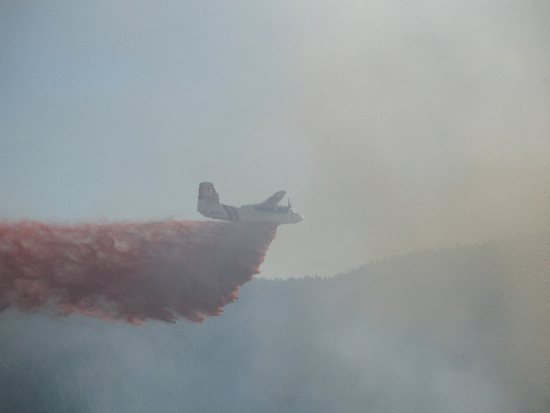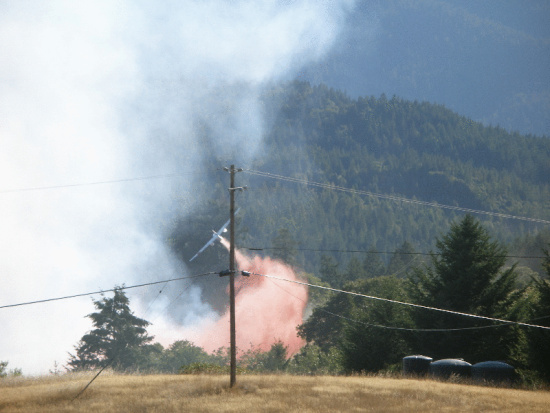 UPDATE 6:45 P.M.: According to Jim Hensley, local resident, the fire threatened several structures but appears to be under control. The helicopter just made its 7th dip in the river at McCann.
Original post below:———————
Doug Bryan, a Public Information Team Member for the Southern Humboldt Fire Chief's Association, reports "Cal Fire, Fruitland Ridge Fire, and Myers Flat Fire are fighting a vegetation fire in the area of Dyerville Loop Road and Brown Road in the Fruitland Ridge area."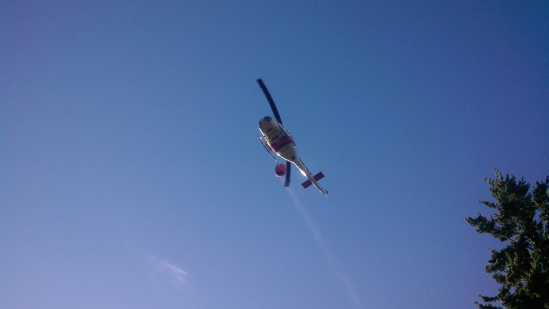 Helicopter photos by Aly Koch. Resident Jim Hensley reported that the helicopter had already made seven dips into the Eel River at McCann.