Tagging Frenzy in Garberville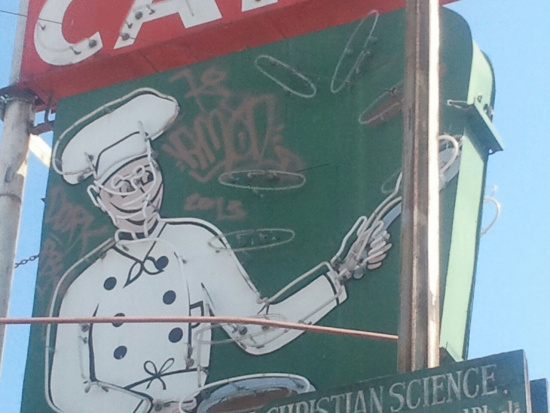 SoHum blogger Ernie Branscomb wrote that several buildings including his own were tagged in Garberville this last weekend. The famous Eel River Cafe pancake flipper was marred as were multiple other buildings in the same area. Read Ernie's blog post and see his many photos about the situation here.
————————————————
Photo above provided by Ernie Branscomb.