Fire in Salmon Creek (Updated with Photos)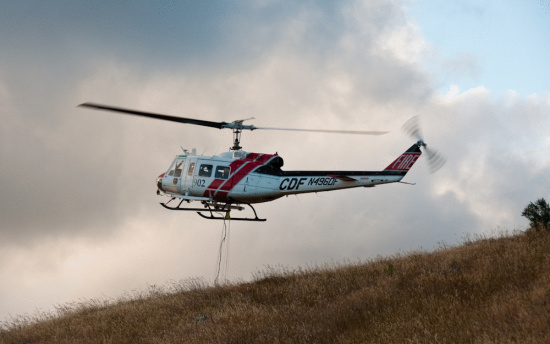 UPDATE:6/16: According to Salmon Creek Volunteer Fireman, Tyler Hills, the fire burned about one and a half acres and was quickly contained. After the fire was extinguished he wrote that "no source of ignition was found."
"Thanks to all the firefighters on site," Hills added.
UPDATE around 9 P.M.: A fire in Salmon Creek near Samuel's Loop Rd towards the Briceland side of the hill reportedly reached 2 and a half acres but LoCO has been unable to get official confirmation from Cal Fire. The fire was called in before 7 P.M. A spotter plane and a helicopter were soon on the scene. Salmon Creek Volunteer Fire Dept. and Cal Fire both brought engines to the small blaze. A bomber showed up but left before dropping any load.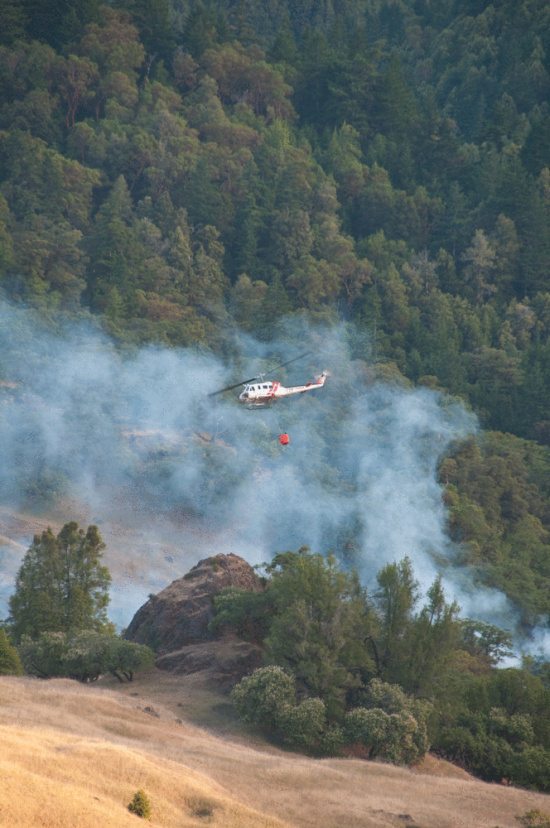 Water was dipped from small ponds known locally as the Twin Ponds which were not far from the fire. The Cal Fire helicopter crew continued as the sun set lowering buckets into the water. The photo below shows the helicopter with lights blazing in the increasing darkness.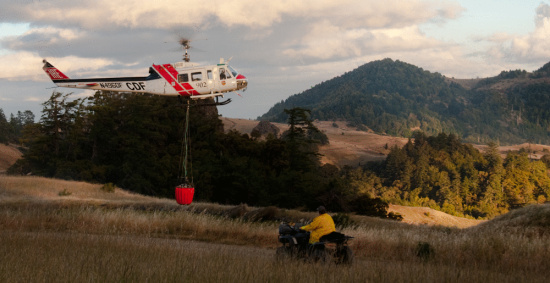 Water tankers and other equipment showed up to finish the job the helicopter had begun. As the light left, the smoke column diminished. LoCO will follow with updates.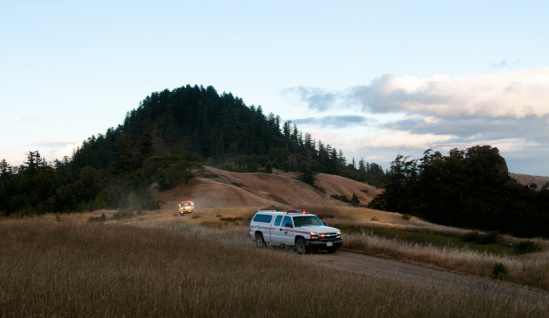 Original post below>>>>>
The Salmon Creek Fire Dept. has been called out on a fire at the top of the ridge. A scout plane has just flown the area.