Missing Man Last Seen in Laytonville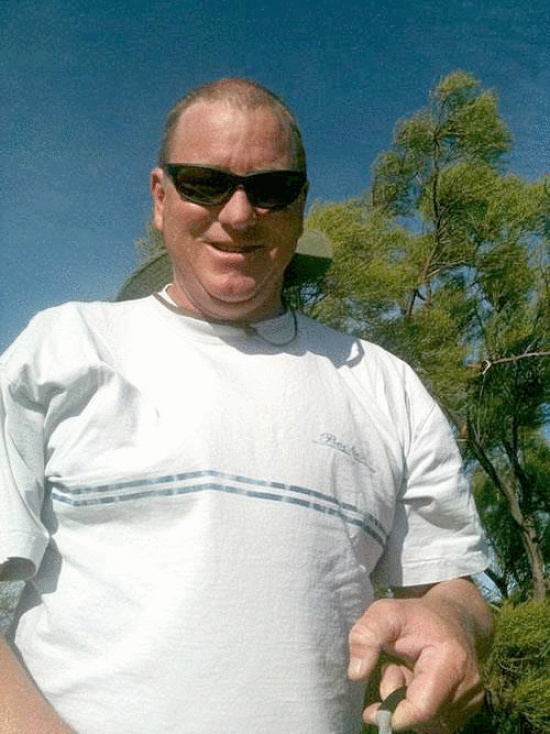 UPDATE 6/4: A Hermosa Beach newspaper has more details on the missing man and his family. The article says his wife is asking for a ground search of the area.
"He knows that the kids and I love him," [Lamberg's wife] said when discussing Erik, who had been living with relatives in Redondo Beach. She wants to do everything she can to find him and believes a ground search is needed. "I need to be with the kids," she said.

"If they could have a volunteer effort to provide manpower and walk a radius out…," she told Patch, saying that the sheriff's department is leanly staffed. "I don't know if he's injured… He's never had a great sense of direction."

"He's a lovely person," she said of the USC graduate, adding he's always been "a softie, sensitive and very nurturing."
Original post below———————–
Mendocino Sheriff's Press Release:
On May 29, 2013 around 9:31 PM the Mendocino County Sheriff's Office received a call from a family member of Erik Lamberg. The family member stated Erik was experiencing difficulties with his vehicle when she last spoke to him on May 26, 2013 around 11:30 PM. At that time Erik had his vehicle, a silver 2004 Honda Odyssey, towed to Laytonville when it broke down in Leggett. He had the vehicle repaired and stayed two nights at a local hotel in Laytonville at which time he phoned his family and said he was "fine". The family has not seen or heard from Erik since. A missing persons case was taken and a "be on the lookout" (BOLO) issued to all northern California law enforcement agencies.

Deputies later confirmed Erik's vehicle was repaired by a local mechanic and he had stayed in the motel for two nights, but had checked out on May 28, 2013.

On June 1, 2013 the Sheriff's Office received a report of an abandoned vehicle approximately 20 miles west of Willits on Sherwood Road. Deputies responded and located Erik's vehicle. It appeared the vehicle had gotten stuck in a ditch in the road and was abandoned. Search efforts around the vehicle were conducted but Erik was not located. The vehicle was towed to clear the road.

The missing person is described as being 51 years old, 6'05" tall, weighing approximately 200 pounds, having "sandy" blond hair and blue eyes. It is unknown what clothing he had on when he went missing. The family related that Erik may be experiencing mental health issues but has shown no violent tendencies in the past.

The Sheriff's Office is requesting anyone who has information or who might have seen Erik to contact the Sheriff's Dispatch Center at (707)463-4086.