Fawns and Elk Calves–First Sightings of 2013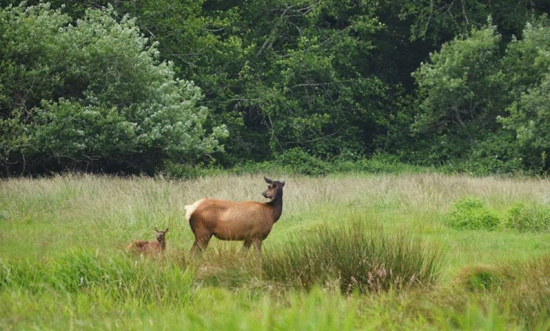 The less than official competition over who has seen the first young of the Cervidae family this year was claimed by the Redwood National State Park with their photo of the elk mother and calf above which was taken yesterday.
Today, however, twin black tail fawns were spotted in Southern Humboldt.
LoCO encourages you to visit the parks and rural areas to see these beautiful signs of spring. Good luck on getting your own first sighting of the tiny creatures.