21 Gun Salute Memorial Services Held Monday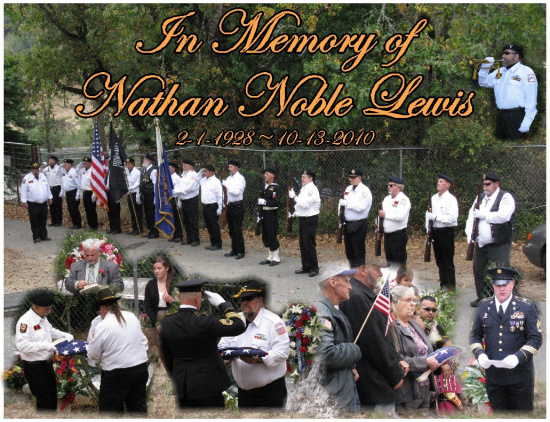 Photo collage from 2010 memorial service for a veteran at the Garberville Cemetery.
Southern Humboldt Veteran's Honor Guard will conduct three Memorial Day Services this Monday 5-27-13. The first service is at the Garberville Cemetery at 10 AM. The second is 11 AM at the Briceland Cemetery and the last service is held at the Shelter Cove Lighthouse at 1 PM. The Chaplin will read a list of departed local veterans along with a short invocation.
The Honor Guard conducts a 21 guns salute that ends with the playing of Taps. "Everyone is invited to attend this yearly Memorial Day Tribute, to our fallen heroes," explained Eugene Womack, Adjutant of VFW Post 6354 in Humboldt.