Fire out Sprowl Creek Rd. Near Garberville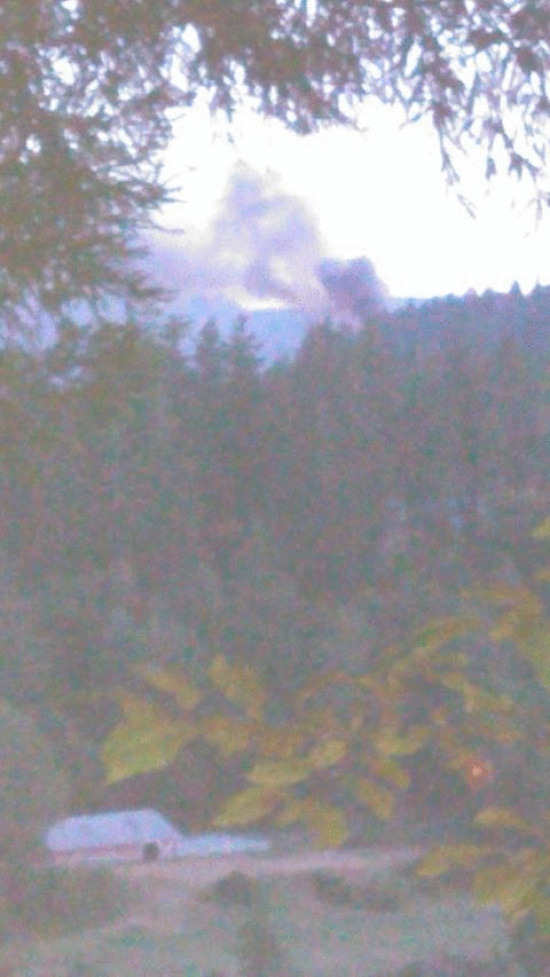 Photo used with permission of Terri Klemetson. She says this photo was taken "[l]ooking south west past the community park."
UPDATE 10 P.M.: KMUD just posted, "Garberville Fire Chief Kent Scown says the structure fire on Sprowel Creek Road just west of the airport is contained. A few young fir trees also caught fire. Calfire Garberville and Redway firefighters at scene. Resident taken to hospital in private vehicle."
UPDATE 9:13 P.M.: CHP dispatch is reporting that there was a road closure but traffic control has been provided. Also the site is reporting that the owner of the structure was transported by a neighbor to the Garberville hospital.
Original post below—————————
Reports of a fire out Sprowl Creek Rd. near Garberville. KMUD is saying a structure fire. One reader says there were five engines headed out that direction.