Fire in Rural Area Miles West of Redway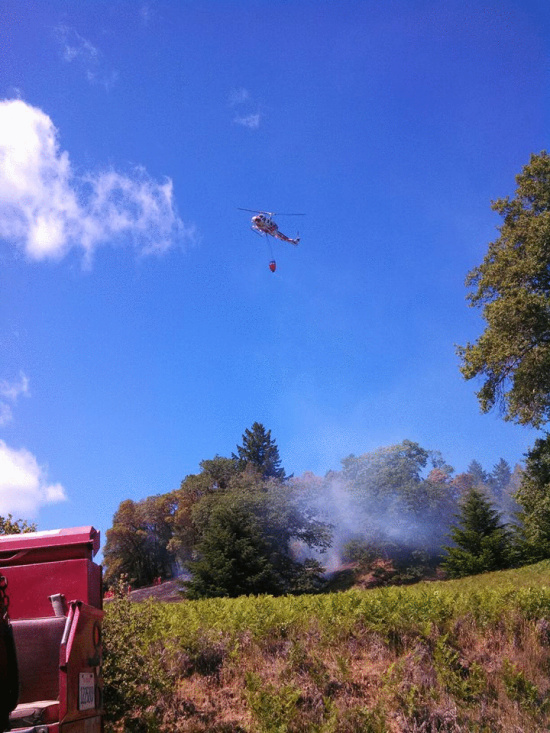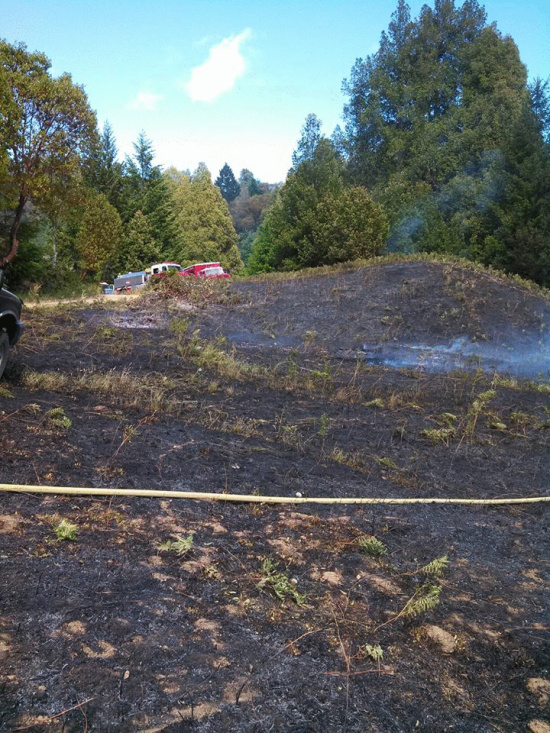 Updated 6:06 P.M. with photos from Southern Humboldt Fire Chiefs Association Public Information Team member Doug Bryan who was at the fire.
A two acre fire has been reported off Goodman Ranch Rd. west of Redway, northeast of Shelter Cove. CDF and multiple other fire departments are deploying. As updates come in, LoCO will update.
UPDATE: Calfire says the they have helicopter 102 on the fire, several crews and engines and a dozer. They say that Redway VFD has a water tanker on the spot and that Telegraph Ridge VFD is there, too. The estimated containment is at 1630 hours (4:30 P.M.)
UPDATE 6:08 P.M.: Fire was officially 3.4 acres.
[googlemaps https://maps.google.com/maps?f=q&source=s_q&hl=en&geocode=&q=Goodman+Ranch+Road,+Garberville,+CA&aq=0&oq=Goodman+ranch&sll=37.269174,-119.306607&sspn=14.358064,27.180176&t=h&ie=UTF8&hq=&hnear=Goodman+Ranch+Rd,+Garberville,+California+95542&ll=40.103885,-123.982533&spn=0.215921,0.42469&z=12&output=embed&w=425&h=350]