Burnt Bones Found Near Willits Believed to be Human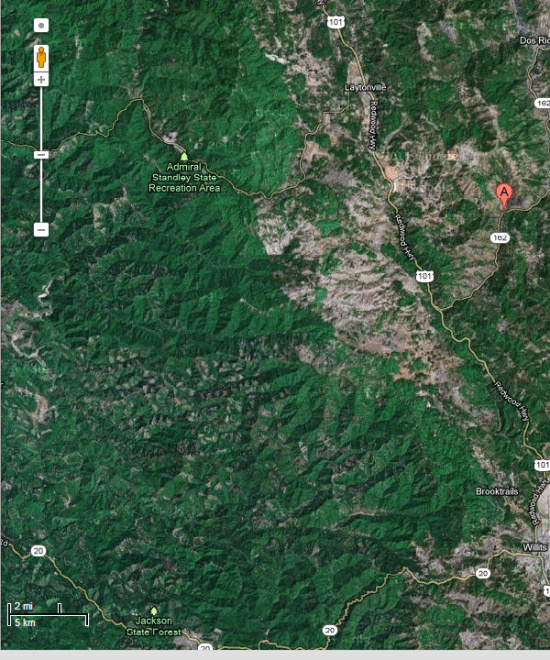 Screen print of Google Map of the junction of Hwy 101 and 162. Marker is placed by Google to indicate the road not the spot the bones were found.
Mendocino Co. Press Release:
On 05-16-2013 at 1223 hours the Mendocino County Sheriff's Office was notified of a suspicious circumstance in a secluded area adjacent to Highway 162 near the 1.04 mile post marker.

The reporting person stated they were in the area when they noticed the remnants of burnt ground. Upon closer inspection the reporting person observed what appeared to be bones amongst the burnt ground.

Based upon the information, Sheriff's Detectives responded to the location and initiated an investigation.

Upon arrival the Detectives located several badly charred bones, which investigators believe to be of human origin at this time.

Detectives will be enlisting the assistance of a forensic odontologist and forensic anthropologist in attempting to identify if the bones are human.

Anyone that has information that could assist with this investigation is urged to contact the Sheriff's Office Tip-Line by calling 707-234-2100.